There are plenty of green tea nutrition facts one must know before consuming. Green tea has become one of the most popular types of tea in the United States, with so many tastes and variations to pick from. With 1.7 tons of green tea produced each year, it is one of the top three most popular tea kinds in the world. This article will share some green tea nutrition facts.

Green tea is prepared from the leaves of the Camellia sinensis plant, which originated in China. Green tea leaves are not allowed to wither, ferment, or oxidize as long as black and oolong tea leaves are. It's frequently blended with taste enhancers including jasmine flowers, orange peels, and dried tropical fruits.
Green tea is a form of tea prepared from leaves of the Camellia Sinensis plant that have not been oxidized. It's a process in which a series of chemical reactions cause tea leaves to brown, giving them the taste and aroma they need. Keep going for knowing about green tea nutrition facts.

Green tea's nutritional benefits have been the subject of much investigation. Experts in this sector concur that it provides a variety of nutritional advantages that are just amazing.
Tea contains 5-7 percent minerals, including potassium (K), calcium (Ca), phosphorus (P), and magnesium (Mg), with minor amounts of manganese (Mn), zinc (Zn), and copper (Cu) (Cu).
Interesting Nutritional Information
Green tea is a very good source of antioxidants, catechins, and alkaloids

Green tea is a calorie-free beverage, the consumption of which is recommended up to 4 cups per day. It is really helpful in aiding weight loss

Green tea contains several essential vitamins like A, D, E, C, B, B5, H, and K

It is packed with naturally occurring beneficial minerals such as Manganese, Zinc, Chromium, and Selenium

One cup of hot green tea consists of 99.5% water. As it is a hydrating drink, it comes next to water as one of the most popular beverages people prefer drinking

The most active constituent of green tea is Epigallocatechin Gallate or EGCG, which is an influential antioxidant that helps fight inflammation, cancer-causing cells, etc.

Green tea, being alkaline in nature, helps reduce blood sugar naturally. Its antioxidant and astringent nature allows your pancreas to function better, thus, leading to better secretion of insulin and more absorption of blood sugar

Theanine is an amino acid found in green tea. It is thought to provide a soothing effect to tea drinkers and keep depression at bay

Green tea contains caffeine content, but, the amount of caffeine is low compared to other beverages

Green tea contains many compounds such as polyphenols, tannins, theophylline, caffeine, vitamin C, and many other organic substances which help boost immunity, protect your body from harmful toxins, etc.
Recommended on Amazon
Modern science is now beginning to confirm some of the traditional wisdom. Before the final findings are in, it seems like a good idea to follow traditional wisdom and add green tea into your daily routine to begin reaping the benefits right immediately. Today, drink tea to experience delectable flavors and to feel your best.
Green tea nutrition facts
Green tea is one of the healthiest and best-studied varieties of tea. It has less caffeine than a cup of coffee and may help prevent you from a variety of ailments. While the drink may have some short-term health advantages, most studies demonstrate that regular intake yields greater results. Here are 10 awesome green tea nutrition facts.

1. Prevent cancer
According to the University of Maryland Medical Center, cancer rates are lower in nations where green tea is a popular beverage, such as Japan. Green tea contains the compounds EGCG, EGC, ECG, and EC, which are renowned for their antioxidant activity.
While studies cannot be certain that green tea alone is responsible for decreased cancer rates, the tea does include the molecules EGCG, EGC, ECG, and EC.
These compounds may protect cells from DNA damage, which is one of the earliest steps in cancer cell proliferation. Green tea's antioxidants may also help protect your skin from UV exposure, which is the major cause of skin cancer.
Drinking at least three cups of green tea each day has been shown to postpone the processes that lead to cell mutations and alterations that cause them to become malignant. This can put off the beginning of cancer for a number of years.
The study's findings were especially noticeable in cancers such as breast cancer and prostate cancer. Green tea drinkers are also less likely to die of cancer, according to strong epidemiological data. Green tea effects are attributed to the presence of the antioxidant epigallocatechin gallate, or EGCG, according to researchers.
Bone health becomes increasingly problematic as we age. A biochemical imbalance promotes a delayed development of new bone tissue, resulting in osteoporosis, which is a severe weakening of bones in the body.
Green tea has been shown in animal experiments to promote the production of new bones. The bones in these animal experiments had a greater bone mass, volume, and thickness.
Another study found that tea drinkers had better bone density than non-drinkers. Although the judgment is still out on whether green tea promotes bone health, you have a good chance of strengthening your bones by drinking it.
Green tea is beneficial to your bones. According to research published in the journal Nutrition Research, green tea may help down the process of age-related bone loss and reduce the incidence of osteoporosis-related fractures.
Researchers discovered that women who drank up to three cups of tea per day had a 30% decreased incidence of osteoporosis-related hip fractures.
Recommended on Amazon
Green tea offers you a surge of energy. Green tea might give you energy even if you're attempting to cut back on caffeine.
Because an eight-ounce cup of green tea has 24 to 45 milligrams of caffeine vs 95 to 200 milligrams in a cup of coffee, tea provides a burst of energy without the headaches, jitters, or nausea associated with caffeine overuse.
According to studies published in the American Journal of Physiology, a caffeine boost can improve exercise endurance. So, whether you're an athlete or just need a pick-me-up, going green may be beneficial, green tea nutrition facts.
Green tea catechins may help prevent glaucoma and other eye disorders. Vitamin C, vitamin E, lutein, and zeaxanthin are antioxidants that help protect the delicate tissues of the eye from cell damage. Check this eyecare service.

Catechins are part of this group. Catechins are absorbed by the tissue of the eye and recruited to battle disorders that might cause vision impairment or blindness.
Green tea may help to decrease cholesterol levels. According to a study published in the American Journal of Clinical Nutrition, green tea has been associated with decreased levels of LDL, or "bad" cholesterol.
Tea consumers had somewhat lower LDL levels than individuals who did not consume green tea. With colorful green tea leaves or green tea bags, make yourself a cup of tea and toast to your health.
It might be challenging to maintain a healthy blood sugar level. With all of the sugar in our meals nowadays, it's simple to develop insulin resistance and even diabetes. Green tea may aid in the management of glycemic loads and blood sugar levels.
Green tea may help to keep your gums healthy. According to experts at a Japanese university, persons who drink green tea on a daily basis had a decreased likelihood of gum tissue loss and bleeding.
The more tea people drank, the fewer periodontal disease signs they had, therefore drinking more than one cup of tea each day might help you improve your mouth health.
Heart disease is one of the leading causes of death in the United States. Every year, around 610,000 individuals in the United States die from heart disease. That's 25% of the population dead by heart disease, which is mostly avoidable.
Green tea is beneficial to your cardiovascular system. According to Harvard Medical School, drinking green tea every day can help lessen your risk of heart disease.
In Japanese research of nearly 40,000 people, regular tea drinkers had a 26% decreased chance of dying from a heart attack or stroke. However, these people drank at least five cups of green tea every day, so if you want a healthy heart, drink plenty.
The good news is that obesity can be avoided and is mostly determined by the foods you consume. When green tea is included in your diet, it can help you lose weight.
L-theanine, an amino acid found in green tea extract, helps to reduce the absorption of caffeine. This might lead to longer-lasting energy spikes, which can help you get the most out of your workouts. Green tea pills are quite popular in the weight-loss sector, and they may aid in weight maintenance.
According to a 12-week study published in the American Journal of Clinical Nutrition, green tea can even help you lose weight. Green tea extract may also help to reduce obesity and obesity-related diseases such as diabetes.
Green tea may include something that helps us maintain our mental sharpness as we age. Green tea ingestion by mice dramatically reduced memory decline in animal experiments.
Green tea has also been shown to boost spatial cognition and learning capacity in other research. This shows that drinking green tea might reduce your chance of getting cognitive problems like Alzheimer's and Parkinson's disease, green tea nutrition facts.
Recommended on Amazon
How to prepare green tea
Green tea is a popular tea type that may be found in both bagged and loose-leaf tea forms. When it comes to green tea, it's best not to steep the bags or leaves in boiling water.
Green tea leaves soaked in water over 195 degrees Fahrenheit produce an unpleasantly bitter drink, unlike black tea. Instead, bring your water to a boil and then turn off the heat. Allow 45 to 60 seconds for the water to settle.
This should assist the water reach the proper temperature for green tea, which is 175 degrees Fahrenheit to 185 degrees Fahrenheit. Kettles that heat water to specified temperature ranges may also be purchased, ensuring a delightful green tea every time.
What are the consequences of consuming too much green tea?
Excessive use of green tea might result in gastrointestinal issues such as constipation. You should not consume more than 3-4 glasses of this beverage every day to avoid health problems.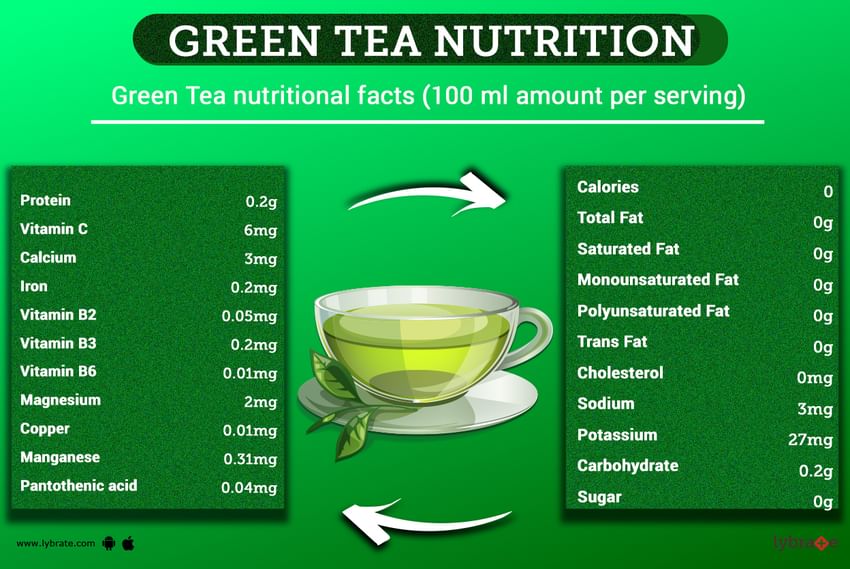 Is green tea bad for you?
Green Tea, when eaten in moderation, does not create any health issues. Excessive use of this product, however, might cause stomach distress and constipation.
Is it safe to consume Green Tea on a daily basis?
Green tea may be consumed on a daily basis. However, you must limit your use of this beverage to no more than 3-4 cups each day.
Is green tea effective in reducing abdominal fat?
Green tea is a weight-loss product that is made from natural ingredients. It boosts the body's ability to burn calories and lose tummy fat. Green tea's caffeine content might help you lose weight.
Green tea helps contribute to fat burning by raising the body's metabolism, as shown in a 2010 review. Although the study noted that some ethnicities may be more susceptible to green tea's capacity to burn fat than others, green tea still has the potential to aid fat loss.
Recommended on Amazon
Catechins, a component present in green tea, are responsible for this. Catechins increase fat oxidation and burning in the body when they are present in the blood.
Green tea, furthermore, is a healthful substitute for calorie-dense beverages and snacks. Simply substituting a cup of green tea for a drink or snack can help you lose weight by lowering your calorie intake.
Green tea contains what nutrients?
Green tea has a broad variety of nutrients, including vitamins B2, C, E, and Folic Acid.
Is it possible to consume green tea on an empty stomach in the morning?
Yes, drinking green tea first thing in the morning can help with weight reduction. It will not hurt your health if you consume it on an empty stomach.
Is it true that green tea is bad for your liver?
Green tea should be used in moderation in order to minimize health hazards such as liver damage. If used in excess, the antioxidants in the herbal supplement might cause liver issues.
Which tea is the most effective for losing belly fat?
Herbal supplements like black tea and green tea might help you lose belly fat.
To lose weight, how many cups of green tea should I consume every day?
To lose weight, drink roughly four cups of green tea every day. It's a good idea to drink one cup of this beverage first thing in the morning and then again between meals.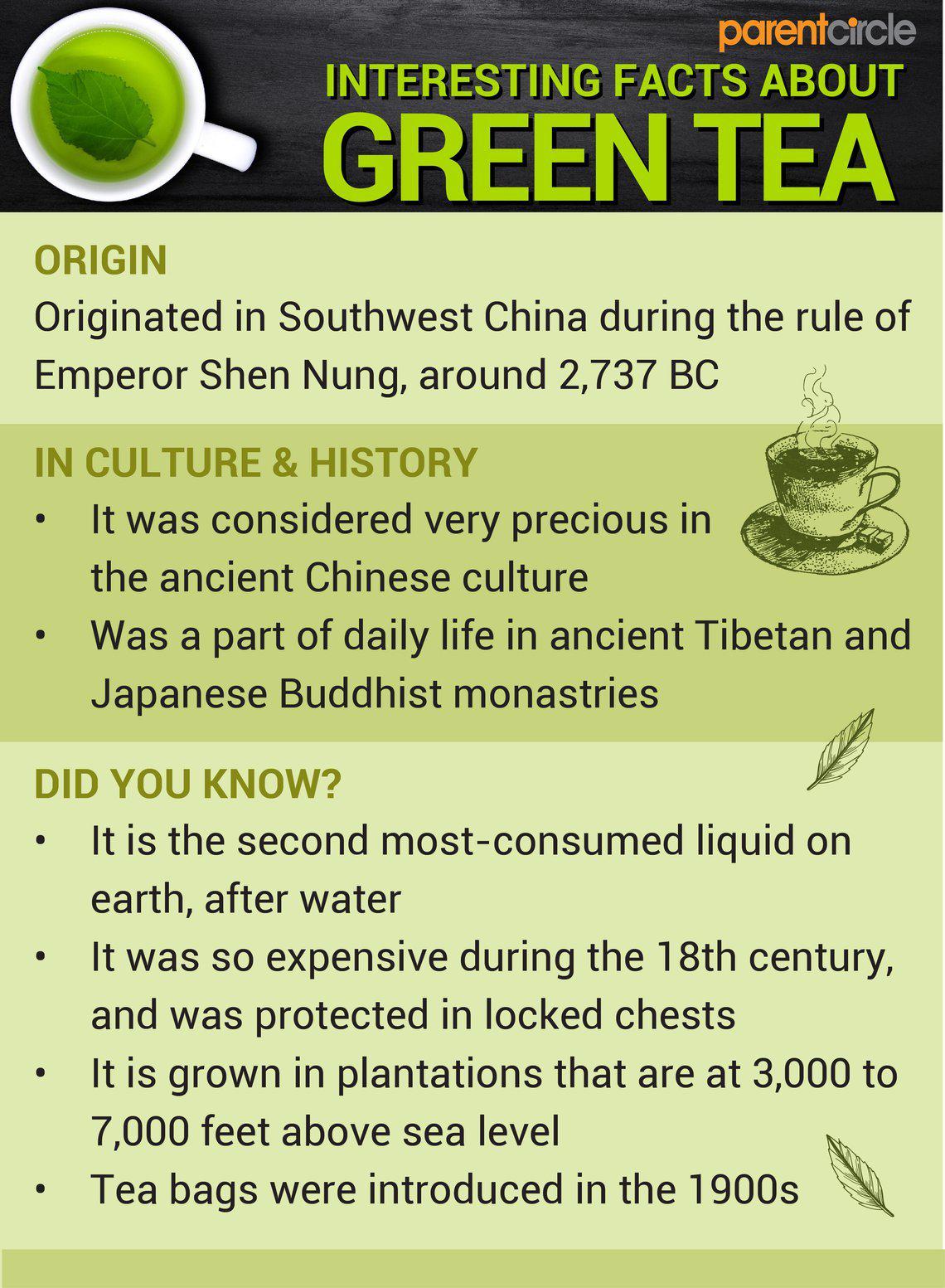 Is green tea useful for cirrhosis of the liver?
Green tea drinking has been linked to a lower risk of liver cirrhosis. However, further research is being carried out in order to back up this claim.
How can I eliminate a week's worth of belly fat?
In order to lose belly fat, you must restrict your calorie intake. Water, water with lemon squeezed in it, and green tea are just a few of the healthful liquids that might help you lose weight.
Recommended Products
Is green tea harmful to a person with a fatty liver?
Green tea contains beneficial substances such as EGCG, which belongs to a class of molecules known as polyphenols. Green tea has been found to aid in the treatment of fatty liver disease and fat metabolism, according to research published in the "Journal of Nutrition."
What beverages are beneficial to your liver?
Green tea is a herbal supplement that can be used to treat liver disorders such as fatty liver disease and liver cirrhosis. To minimize medical concerns, however,green tea consumption should not exceed 3-4 cups each day.
Takeaway: Green Tea's Health Benefits
Green tea catechins also have anti-inflammatory characteristics, which can aid in the elimination of free radicals and the prevention of oxidative stress.
These anti-inflammatory characteristics aid in the reduction of inflammation in blood vessels and arteries, potentially decreasing blood pressure and reducing the risk of cardiovascular illness, such as heart attack.
Stored fat is burned.

Prevents cancer by regulating blood sugar levels.

Prevents tooth decay and halitosis

Boosts your metabolism

Inflammation is reduced.

Immune system booster

Reduces the amount of harmful cholesterol in the body

Blood pressure is reduced.
As a result, it's vital to remember that drinking green tea in moderation is excellent for your health and provides a variety of nutritional advantages. However, excessive use might be hazardous to your health.
Recommended on Amazon
Green tea should also be avoided by pregnant or breastfeeding women, as well as anyone with heart difficulties, stomach ulcers, psychiatric, and renal problems by learning about green tea nutrition facts.
More Interesting Articles