There are several Ceylon green tea benefits and side effects we should learn about. The magnificent Ceylon green tea is known across the world for its polyphenolic content, which provides a multitude of health advantages for individuals who drink it on a daily basis. Because of its antioxidant characteristics, Ceylon tea can help you lose weight and enhance your immune system. In this article, we will discuss Ceylon green tea's benefits and side effects.

Ceylon green tea has a high potassium content, which helps to ease blood vessels and artery stress, keeping the heart, healthy. Ceylon tea can help diabetic patients regulate their blood sugar levels. Ceylon tea's caffeine level also aids to improve mental acuity and cognition.
What is Ceylon green tea?
Ceylon green tea sometimes referred to as Sri Lankan tea is a popular black tea. It is available in two forms: iced tea, which is more popular, and regular heated tea.
It is a widely consumed beverage among tea consumers all around the world. The honey-golden fluid and the lightness of the high-grown black tea make it one of the greatest teas with a distinct taste, fragrance, and power. Keep reading to learn Ceylon green tea benefits and side effects

The beverage of low-grown teas is a burgundy dark color and has a stronger flavor. The teas from the middle of the growing season are powerful, rich, and full-bodied. Ceylon black tea is well-known around the world and is the foundation for numerous blends, including Earl Grey tea and other fruit-flavored teas.
What is the Ceylon Tea's Nutritional Value?
Ceylon tea contains no calories when drunk without milk or sugar. Polyphenols, which are plentiful in Ceylon tea, have several beneficial impacts on the human body. Ceylon tea has a significant quantity of potassium.
Potassium aids in the management of blood pressure and cholesterol levels. Ceylon tea, in its dark form, has a lot of caffeine. The higher the caffeine concentration of your tea, the longer you steep it in warm water.
When eaten in moderation, Ceylon tea may be a safe and healthful supplement to your diet. However, depending on the variety of tea, it contains 14–61 mg of caffeine per serving.

White Ceylon tea leaves are the least processed and are dried in the sun. As a result, white tea contains more antioxidants than green or black tea. GABA, which affects a variety of human functions, is abundant in Ceylon white tea.

Ceylon tea provides precisely the perfect quantity of potassium, which aids in reducing artery and blood vessel stress. Drinking Ceylon black tea first thing in the morning helps to regulate blood pressure, which is crucial for heart health. It's time to share science-backed facts about Ceylon green tea's benefits and side effects now.

Ceylon green tea benefits and side effects
Some of the major health advantages of Ceylon Green Tea are listed below:
The heart is protected and strengthened by this herb. Ceylon tea has a significant quantity of potassium, which is an important component of heart health since it acts as a vasodilator.
This means it reduces blood vessel and artery tension, enabling your blood pressure to return to normal, healthy levels and reducing the load on your heart. Drinking Ceylon tea on a regular basis can help your heart health in the long term.
Ceylon tea helps better prepare the body to combat sickness by boosting the immune system's reaction time to infections and foreign invaders.
Ceylon tea is also high in antioxidants, which can help decrease oxidative stress and remove the presence of free radicals in the body, allowing the immune system to focus on fighting and avoiding illnesses.
Ceylon tea includes a moderate amount of caffeine, which can aid in cognitive enhancement as well as mental alertness and attentiveness. It can also provide a significant surge of energy to help you get out of your morning funk. In the long term, drinking Ceylon tea in moderation every day will boost your energy levels.
Ceylon tea contains antioxidants that are known to minimize oxidative stress in the surrounding cells, hence reducing collagen loss in the skin.
Collagen is necessary for maintaining the skin's elasticity and firmness, as well as ensuring that it remains tight and robust. As a result, drinking Ceylon tea can help you avoid oxidative stress while also promoting healthier, blemish-free, and youthful skin.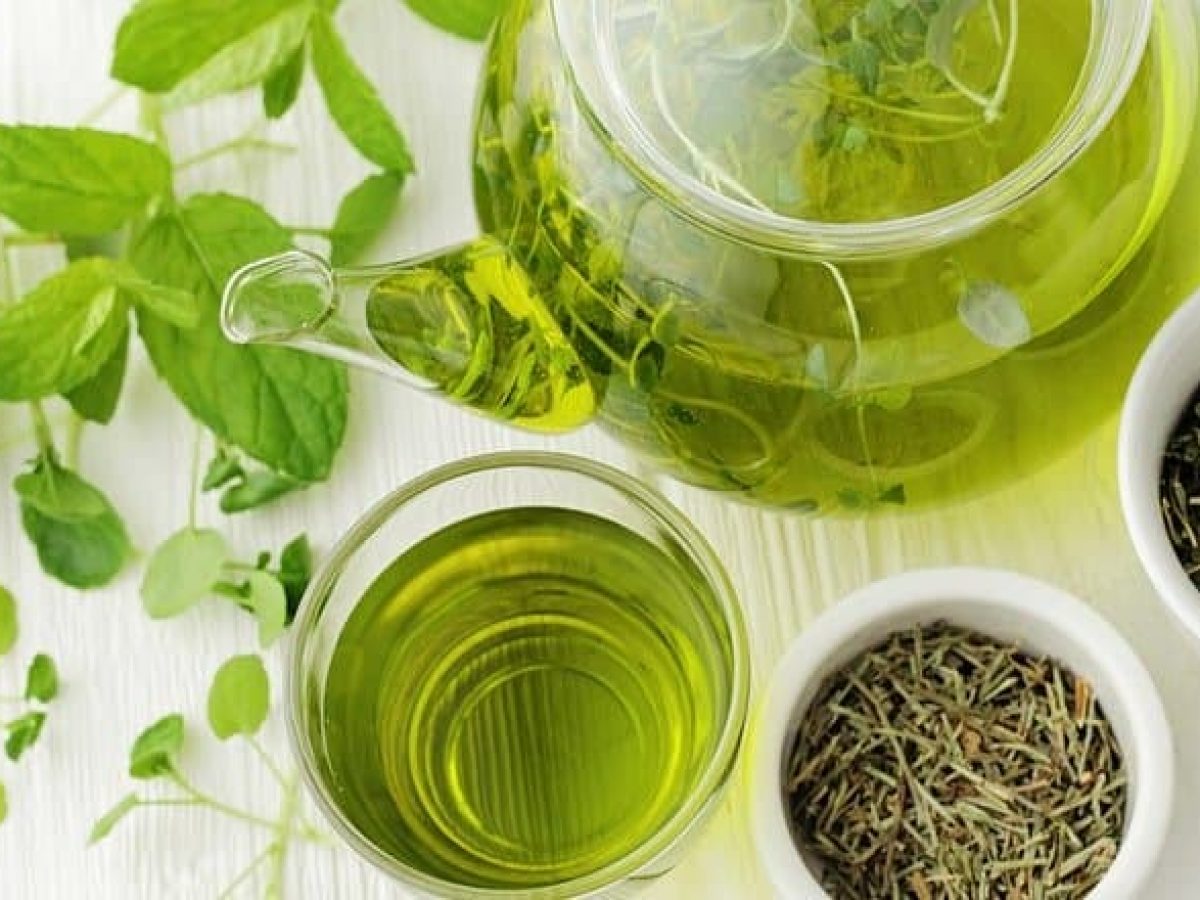 5. Removes kidney stones
Ceylon green tea has been linked in studies to assisting in the removal of kidney stones. This is due to the caffeine concentration of this beverage, as well as the presence of antioxidants in this tea.
6. Prevents the development of chronic illnesses
Ceylon tea has a variety of antioxidants that benefit the human body in a variety of ways. Theaflavins and thearubigins, two chemicals contained in this tea, have been shown to prevent cancer from spreading. Sometimes, chronic illness essentials are very helpful here. It can also protect against cellular mutation and oxidative damage.
Drinking Ceylon tea has been shown in studies to help maintain blood sugar levels in check. This is especially crucial for diabetics, who have a strong urge to keep their blood sugar levels in check.
Ceylon green tea can assist to manage glucose and insulin levels in the body, preventing the harmful spikes and decreases that can occur in people with diabetes.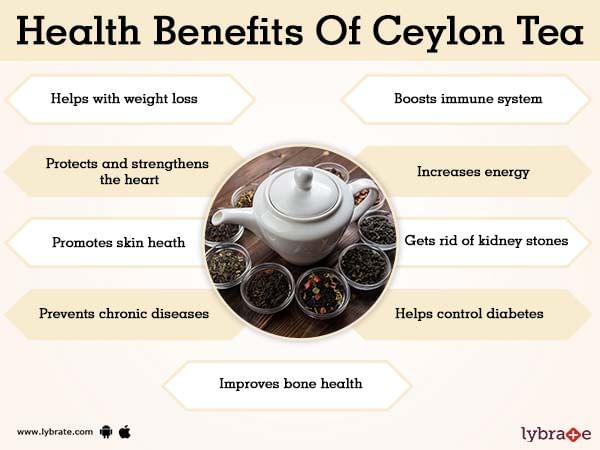 Osteoporosis is a disease that primarily affects the elderly. It is characterized by a decrease in bone density and degeneration of bone structure, resulting in weak bones.
Regular drinking of Ceylon tea has been demonstrated in studies to minimize bone loss and lessen the incidence of bone fractures in the elderly.
This is due to Ceylon tea's antioxidant and anti-inflammatory characteristics, which help reduce oxidative damage and increase the survival of osteoclasts, a kind of bone cell. Ceylon tea may also promote the growth and development of bone cells.
Ceylon tea is one of the most effective weight-loss solutions available. Ceylon tea has the ability to boost metabolism, which means your body burns fat more quickly leading to weight loss.
You don't even need to make any dietary or lifestyle adjustments. Giving your metabolism a boost with Ceylon tea will immediately quadruple your calorie-burning efforts.
#
Item
About this item
Buy on Amazon
1
Pure Ceylon Tea – Mabroc Night of 1000 Stars Tea in a Canister
Black and green tea leaves blended with pure Ceylon tea. Rose, orange, and marigold blossom-flavored tea. Night of 1000 Stars, one of Mabroc's flagship products, is justifiably celebrated for its masterful fusion of unique Black & Green Teas. A taste of this unusual tea, which incorporates a sweet Mediterranean charm, will transport you to a time of fantasy. The combination of two strange flavors that slowly entice your palate with a sensuous caress is presented in the Night of 1000 Stars, which is likened to the historical event when Ali Baba discovers mysterious riches in the most improbable locations. The melodic fusion of fruit components in this amazing tea is another marvel. Any tea-loving soul's romantic side will be sparked by this cup.
2
Ahmad Tea Earl Grey Aromatic Loose Tea, Ceylon Caddy, 17.6 Oz

High tea requires our best-selling Earl Grey mix. Our Tea Masters carefully mix teas from India and East Africa for this blend. To give the beverage its bright, crisp flavor, they employ a significant quantity of premium Kenyan leaves. Ahmad Tea has won 22 Excellent Taste Awards and has earned its reputation for the caliber of its teas.

Ingredients: Black tea heavily scented with bergamot. Sugar-free & naturally caffeinated.
Origin: Malawi, Kenya *Adjustments may be necessary owing to seasonal changes.
Brew Time: 3 to 5 minutes of infusion. Drink without adding any lemon or as is.

3
Davidson's Tea Bulk, Ceylon Op Black, 1 lb Bag
Ceylon tea does, in my opinion, have a smokiness to it that may be compared to cinnamon in certain ways. I'm not sure how powerful it really was. I don't know what chia smells like. Apologies, but I'm not much of a help here. For freshly brewed iced tea, I think it's ideal. Use America's Test Kitchen technique, which is straightforward and produces flawless results: boil 3 quarts of water. Turn the heat off. Six heaping teaspoons of leaves should be added, and the mixture should soak for six minutes. After that, put a 1-quart pitcher with ice and water over the ice, and let the steeping process go on for an additional hour.
4
Taylors of Harrogate Pure Ceylon, 50 Teabags

The Western Highlands of Dimbula in Sri Lanka is home to this premium, high-grown Ceylon tea, where the hot, dry atmosphere aids in the development of the leaf's distinctive flavor. It has a freshness that is nearly lemony and light and golden. It is justifiably acclaimed as a classic. When brewed, this delicate, mellow, and fragrant mix has a rose hue.

Black tea is an ingredient. Use one tea bag to make the ideal cup. Infuse for 4-5 minutes with newly heated water after adding. Serve without milk or pure. Fifty tea bags. Taylors of Harrogate holds certifications from the Rainforest Alliance, the Ethical Tea Partnership, and Carbon Neutral.

5
Harney & Sons Black Tea, Decaffeinated Ceylon, 20 Tea Bags, 1.26 oz./36 grams
While the caffeine has been taken out of our premium black tea, the richness of flavor has not. Consumers claim that our Ceylon is the only Decaf with a "genuine tea" flavor. Try our 20-bag package of handy tea. A 6 to 8-oz cup of tea may be brewed with one tea bag. I saw the brand while drinking this tea in a coffee establishment. I got it from Amazon. This tea exceeded my expectations. The aroma of cinnamon is both sweet and soothing. It does not require any more sugar, in my view, as it is inherently sweet.
6
Prospect Tea Black Ceylon Tea Pods Compatible with K Cup Brewers Including 2.0, Brooklyn breakfast, 40 count

My favorite Prospect tea and I appreciate the enormous quantity in this box. The majority of the tea leaves I have used thus far, though, end up in my cup. I'm not sure if the pods' poor design is to blame for this. My other pods don't seem to be experiencing this problem.

Twinnings is far superior! I've been searching for an excellent cup of K-cup English breakfast tea. There hasn't been anything outside. Finally, those Brooklyn cookies have succeeded. This is superior to all English teas from Twinnings. In fact, it outperforms Barry's, Red Rose, Tetley, and the majority of the others. Who knew Brooklyn had such wonderful tea shops?

7
Stash Tea Kenilworth Estate Ceylon Black Tea – Caffeinated, Non-GMO Project Verified Premium Tea with No Artificial Ingredients, Loose Leaf, 1 lb Bag
Making and then enjoying a cup of loose-leaf black tea is something unique. It may simultaneously seem luxurious and simple. With our loose-leaf black tea, we only use the best tea leaves and components. We bring them to all of you tea enthusiasts who don't mind taking a little more care with your cup of joe. Black tea is an ingredient. includes caffeine. Brewing guidelines: 8 ounces of water | 190–210 °F | 3–5 minutes Tea in each package weighs one pound (makes 180-200 cups depending on desired strength).
8
Basilur "Green Valley"Oriental Tea collection | Ceylon Black tea 25 Count String & Tag tea bags
Sri Lankan producers and packers of 100% Pure Ceylon Tea. Green tea without additives from Ceylon's high-growing heights. The color of the cup is bright, yellowish green. Your favorite tea is preserved in freshness by being packaged in a foil pouch. Tea bags with 25 String & Tags. Green tea from Ceylon's high-growing heights is free of additives and high in antioxidants. The cup color is pale, yellowish green.
9
Sadaf Earl Grey Paper Tea Bags – Special Blend Earl Grey Ceylon Black Tea – Product harvested in Sri Lanka – 100 paper bags (pack of 1)
This tea tastes fantastic and is superior to much more expensive ones. And the cost? Wow. I'm so happy I found it. No other even comes close to being the finest. My favorite bedtime snack is cheese & crackers with a cup of Earl Grey! excellent tea. They are each individually foil-wrapped to prevent the tea from staling. Both the color and the flavor are excellent. Although I am a regular client, this particular patch is not producing enough tea color this time. That is useless. I won't order again if this occurs again.
10
Basilur | 60 Count Specialty Classics Gift Box | Pure Ceylon Assorted Teas | Non GMO & Single Origin | 6 Types of Teas | 60 Sachets Total (Gift of Tea Box)
a set of six specialty teas, each comprising 10 bags, that are packaged in a lovely gift box. English breakfast, English afternoon, traditional earl grey, Ceylon orange pekoe, pure Darjeeling, and sencha green are six single-origin gourmet teas. The ideal gourmet present, or if you're a tea connoisseur, a taste of the refinement and pleasure of single-origin tea. There are teas in the selection for every taste. To guarantee that your teas stay fresh and flavorful up until you open the bag to brew, each teabag is individually foil wrapped. Some of Basilur's most renowned teas are specialty traditional teas, whose colorful, artistically decorated exteriors symbolize the ritual of sipping tea.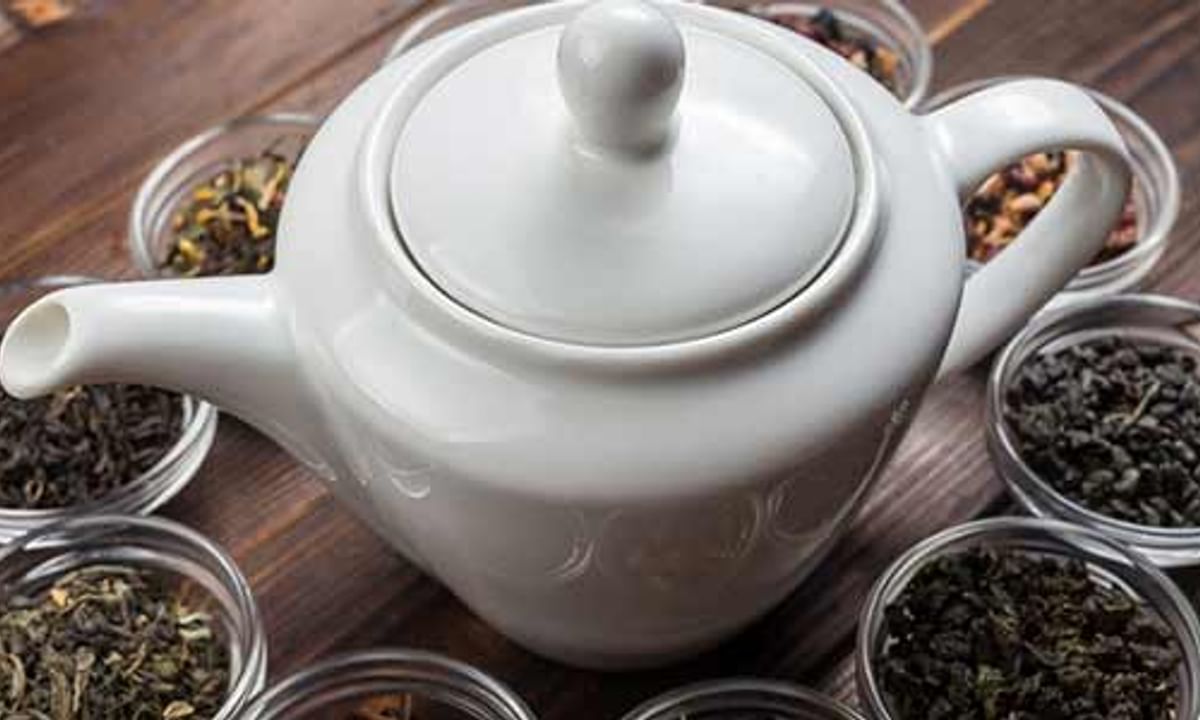 Ceylon Tea's Side Effects
Ceylon tea's negative effects are comparable to those of most teas, particularly green tea. Caffeine in tea can exacerbate anxiety and possibly induce irregular heartbeat. In people who have digestive problems, the caffeine in the tea may induce diarrhea or irritable bowel syndrome. Don't miss to explore body nutrients that may keep you healthy.



Ceylon tea, like other black teas, has several undesirable side effects. Because of the high caffeine concentration in this tea, persons who take big amounts of it may experience difficulty sleeping, headaches, irregular heartbeat, and irritability. To avoid these problems, it's best to consume Ceylon tea in small amounts.




The caffeine concentration of tea cultivated in Ceylon is substantial. Ceylon teas can therefore boost energy levels. Caffeine not only gives you greater energy but also makes you more alert and focused. It can also help you sleep better and feel less anxious.



Depending on the intensity at which it's brewed, an 8-ounce cup of Ceylon black tea has 50 to 90 mg of caffeine. Ceylon green tea typically has 35 milligrams per cup, whereas Ceylon white tea might include as little as 6 milligrams, depending on the region.
Ceylon Tea's Applications
Ceylon tea is high in antioxidants including theaflavins and thearubigins, which are potent antioxidants that help combat cancer-causing free radicals.
They've also been demonstrated to diminish the growth of tumors and minimize the risk of heart disease. Ceylon tea offers a variety of antiviral, antibacterial, and anti-inflammatory properties that aid in weight loss as well as the treatment of ailments like arthritis. Ceylon tea also helps to maintain skin health by reducing the loss of collagen.
Hopefully, you have enjoyed this article on Ceylon green tea's benefits and side effects! Drinking tea is one of the awesome healthy habits a person can have.

More Interesting Articles