Excessive green tea drinking has various side effects. Green tea is high in components that are beneficial to one's health. Green tea can help you lose weight and lower your risk of various diseases, including diabetes, heart disease, and cancer if you consume it on a regular basis. Drinking three to five cups of green tea each day appears to be the most beneficial to one's health. This article will unleash information about excessive green tea drinking side effects.

Green tea has been shown in trials to aid weight reduction via increasing metabolism. But there is no such thing as an unmixed blessing in this life. Despite the numerous health benefits of green tea, including it in one's diet can lead to other major health problems.
Various cancers (lung, colon, esophagus, mouth, stomach, small intestine, kidney, pancreas, and mammary glands), liver disease, metabolic syndrome (obesity, type II diabetes), and cardiovascular illnesses and risk factors are only a few of the maladies. Keep reading for ideas on excessive green tea drinking side effects.

Recommended reading
Limit your green tea consumption to simply a few cups each day for your health. 2-3 cups of green tea per day (for a total of 240–320 mg polyphenols) or 100–750 mg of standardized green tea extract per day is advised, depending on the brand.
Green tea in modest doses (about 8 cups per day) is probably safe for most individuals. Green tea extract may be safe if consumed for up to two years or used as a mouthwash for a brief period of time. It's possible that drinking more than 8 cups of green tea each day is harmful. It's time to learn about excessive green tea drinking side effects.

Excessive green tea drinking side effects
Here are 11 excessive green tea drinking side effects one should learn before consuming tea.
1. High Blood Pressure
Green tea should be avoided by people who have high blood pressure condition. Green tea's caffeine concentration may cause their blood pressure to rise. This, however, does not happen in those who consume green tea on a daily basis and do not have high blood pressure.
Green tea can lower systolic blood pressure (the top number) by up to 3.2 mmHg and diastolic blood pressure (the bottom number) by up to 3.4 mmHg in adults with or without high blood pressure, according to clinical studies.
Green tea use enhances blood circulation. It also helps to minimize inflammation in the tissues of the heart. Green tea is high in antioxidants, which help to keep your heart healthy. If you have high blood pressure, drink a cup or two of green tea per day, but not more than that. People taking natural blood pressure-lowering supplements get some benefits.

2. Osteoporosis
Low mineral density, bone fragility, and increased fracture risk are all symptoms of osteoporosis, a degenerative bone disease. The hip, spine, and wrist are the most typically impacted bones.
Calcium insufficiency can develop over time as a result of poor diets paired with excessive green tea consumption (more than 500 mg of caffeine per day). Green tea consumption should be reduced, one of the excessive green tea drinking side effects. Try any calcium supplement in order to improve your deficiency.

If you have been diagnosed with a calcium shortage or osteoporosis, see your doctor before adding green tea and other caffeinated beverages to your diet.
3. Dehydration
Green tea is a diuretic beverage by nature, which means it causes your body to produce more pee. As a result, the body loses more water.
As a result, drinking too much green tea can produce excessive urination, which can lead to dehydration and electrolyte imbalance. It can also produce headaches, exhaustion, and other symptoms. There are dehydration relief packets for helping out.

4. Drug Interactions of Various Kinds
Green tea may interact with over-the-counter medications such as paracetamol and caffeine-containing cough and cold syrups. Green tea may block the activities of medications, working in the opposite direction of the desired pharmacological effect.
Green tea drinking, for example, can raise blood pressure in people using antihypertensive medicines such as beta-blockers propanol, and metoprolol.
Green tea, on the other hand, may interact with the drug's pharmacological impact, which can be harmful at times. Green tea, for example, can raise the risk of bleeding in patients who are on blood thinners like warfarin. Check out stop-bleeding products for humans on Amazon!

5. Complications during pregnancy
Tannin in green tea inhibits folic acid absorption, which can lead to birth abnormalities. In a pregnant woman, too much green tea can induce iron deficiency, sometimes known as anemia.
Caffeinated beverages should be avoided or limited to no more than 1-2 cups per day for pregnant and breastfeeding moms to apply the learning of excessive green tea drinking side effects. You may try pregnancy vitamins for women.

Green tea contains caffeine as well as chemical components such as catechins and tannins. When these chemicals are used in large quantities, they are associated with pregnancy concerns such as miscarriage and other complications.
Caffeine can also harm a breastfeeding kid since it passes through the mother's breast milk. If you are pregnant or nursing, you should consume roughly 2 cups of green tea.
This amount of green tea has around 200 mg of caffeine, which is considered safe to ingest. You may also look into black tea's adverse effects. Miscarriage can also be increased by drinking black tea.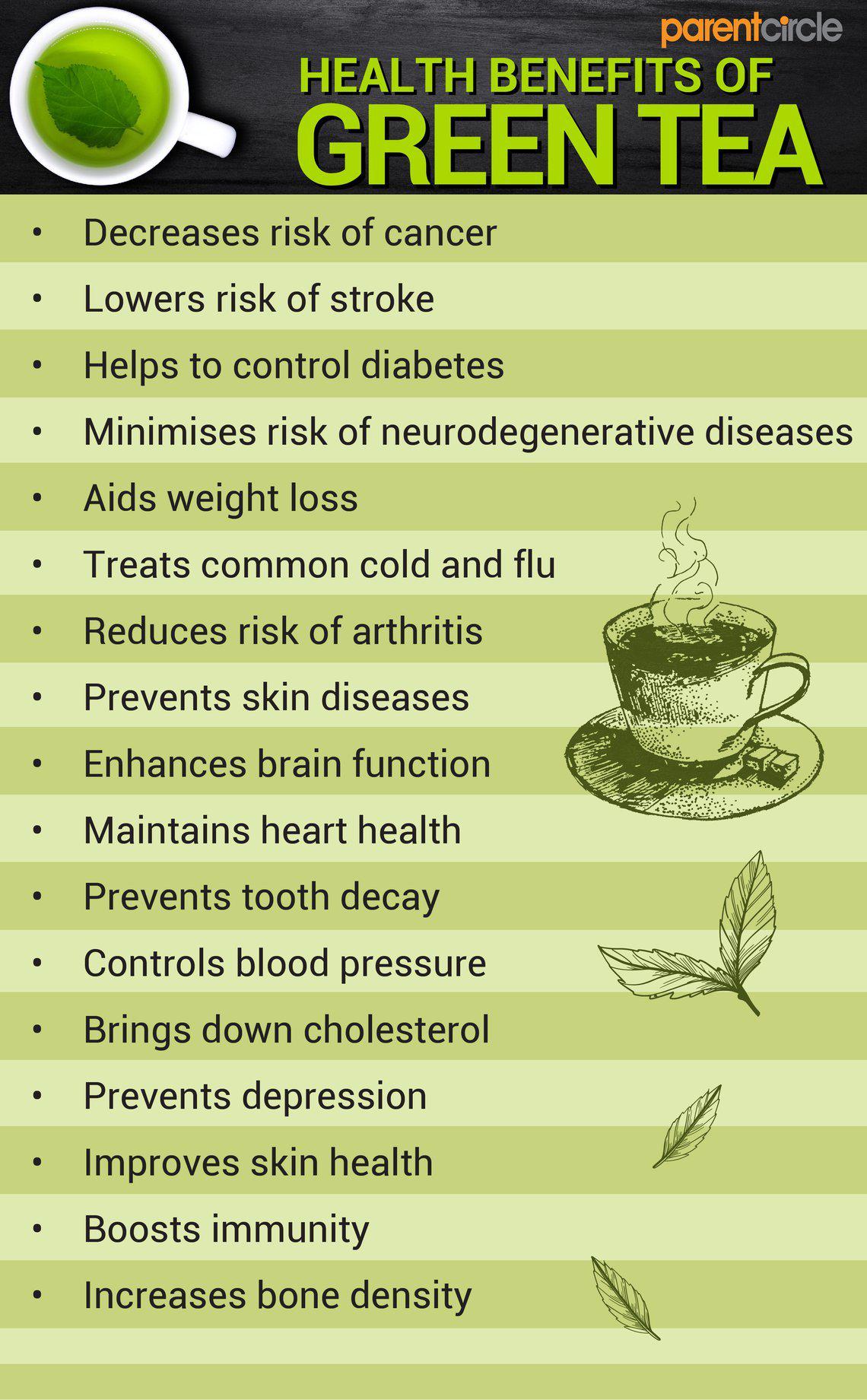 6. Children's Poor Nutrient Absorption
Green tea tannins may prevent youngsters from absorbing nutrients like protein and lipids. Although the effects of green tea have not been extensively investigated in children, it is not suggested for usage by kids.
Green tea's chemical tannins have been shown to enhance acid output in the stomach, thus those with a history of peptic ulcers or acid reflux issues should avoid it. Furthermore, drinking green tea when suffering from diarrhea might exacerbate the situation on the basis of excessive green tea drinking side effects.
Green tea includes tannins, which are polyphenols that tend to increase the amount of acid in your stomach. Stomach discomfort, burning feeling, nausea, and constipation are all possible side effects.
Green tea should not be eaten on an empty stomach for this reason. It's best to consume it in between meals. You may also look into ginger tea's adverse effects. Ginger tea might also cause gastrointestinal issues.
8. Anxiety Disorders and Sleep Issues
Green tea has a substantial amount of caffeine, so drinking too much of it can cause tension, anxiety, and irregular heartbeat, among other things.
It has the effect of blocking sleep-inducing substances in the brain while also increasing adrenaline production. It can also prevent calcium absorption, hurting your bone health and raising your risk of osteoporosis, a disease in which your bones become brittle.
As a result, you should restrict your green tea consumption to no more than 3-4 cups each day.
9. Overdosing on Caffeine
Caffeine is present in green tea. Though green tea contains less caffeine than coffee or other caffeinated beverages, excessive drinking of green tea for an extended period of time might cause caffeine overdose in the body to save from excessive green tea drinking side effects.
Recommended reading
In general, one cup of green tea contains between 10 and 50 milligrams of caffeine. Caffeine is a stimulant that carries the danger of addiction. Caffeine is known to be a diuretic and a heart stimulant.
Irritability, anxiety, diabetes, constipation, restlessness, sleeplessness, irritable bowel syndrome, irregular pulse, heartburn, tremors, nervousness, and tachycardia are all symptoms of excessive intake.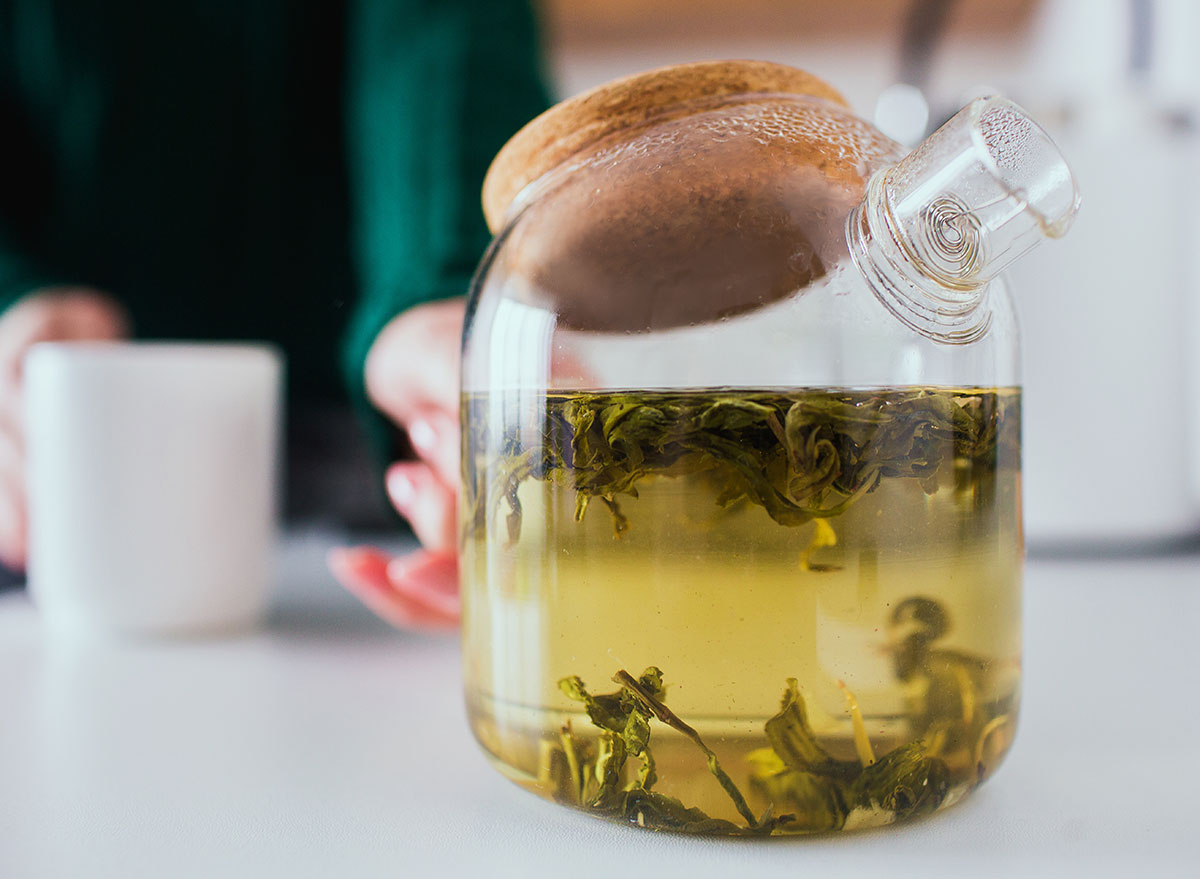 In humans, iron is essential for hemoglobin formation, hence green tea should be avoided by anemic people. Tannins in green tea can prevent iron from being absorbed by the body. Check the best iron supplements for anemia on Amazon.

Green tea extract inhibits iron absorption by 25%, according to research published in the American Journal of Clinical Nutrition. Anemia, or an iron deficiency, can cause fatigue, shortness of breath, irritability, headaches, and an irregular heartbeat.
Drinking too much green tea reduces your body's ability to absorb iron, which is an important vitamin. It's polyphenols bond to iron, reducing its availability to your body.
Furthermore, according to the National Cancer Institute, drinking green tea between meals has no influence on iron absorption. Squeezing some lemon into your green tea, on the other hand, can improve iron absorption in your body.
It's a good idea to add a slice of lemon to your tea, and you should wait at least 30 minutes after eating before drinking green tea.
Green tea consumption raises intraocular pressure. Within 30 minutes after ingestion, the pressure rises and lasts for at least 90 minutes, one of the horrible excessive green tea drinking side effects. You can try eye supplements to prevent glaucoma.

Excessive green tea consumption increases the amount of pressure that builds up inside your eyes. The rise occurs in 30 minutes and might persist up to 90 minutes. This illness is known as glaucoma, which is an eye ailment that destroys the optic nerve, which transmits information from the eyes to the brain. Drinking tea is one of the awesome healthy habits a person can have.

More Interesting Articles