When is the perfect time to drink green tea? Green tea is best consumed first thing in the morning and before an exercise, according to studies. The ideal approach to start your day is to replace your cup of coffee with a cup of green tea. Green tea, like coffee, contains caffeine and L-theanine in small amounts. This article will discuss in-depth when is the perfect time to drink green tea.

If you enjoy tea, any time is a good time to enjoy your favorite cup. However, sometimes and particularly green tea may be preferable to others if you want to optimize the advantages or ensure that you can go sleep even after drinking your favorite caffeinated tea. So, when is the optimum time to have a cup of green tea? Keep reading for learning more hacks on when is the perfect time to drink green tea.

Green tea has a number of advantages
Let's take a look at green tea to see when it's the optimum time to drink it. Camellia Sinensis, the plant that produces green tea, is high in antioxidants, caffeine, and amino acids. Vitamins, minerals, and fiber are also included.
The most significant antioxidant in green tea is a catechin known as EGCg, which is only found in considerable concentrations in green tea. green tea, unlike black or oolong, is not oxidized.
Green tea has been shown to have anti-inflammatory, antiarthritic, antibacterial, antiangiogenic, antioxidative, antiviral, neuroprotective, and cholesterol-lowering properties in studies. Tea consumption over a long period of time, rather than a single cup on occasion, is frequently linked to health advantages by scientists.
When is the perfect time to drink green tea?
Green tea is an excellent choice for a morning beverage. It contains just enough caffeine to give you a jolt of energy in the morning. Tea, unlike coffee, includes the amino acid L-theanine, which inhibits the caffeine rush and instead provides you with continuous energy for several hours.
To put it another way, green tea should not make you sleepy. So, what are the greatest green teas for a morning energy boost? Matcha, gyokuro, or kabusecha, as well as Japanese sencha.
Recommended on Amazon
Green tea can also be consumed in the evening. Choose your tea carefully because the quantity of caffeine in each tea varies.
Green teas with older mature leaves or those that have been roasted, such as kyobancha, hojicha, or kukicha, with very few leaf components in the mix, are the ideal evening green teas. Use colder water and shorten the steeping time to minimize caffeine even further. This approach, however, will extract less EGCg.
When is the best time to consume tea for radiant skin?
When it comes to skin, every cup of tea may make a difference. Tea contains anti-inflammatory qualities in addition to providing the required moisture for beautiful skin. Learning when is the perfect time to drink green tea might aid with photo-aged skin, fine lines, wrinkles, dark circles under the eyes, and even sebum reduction and acne clearing.
Tea has been shown to be beneficial both inside and outside of studies. Make a facial steam bath with green loose-leaf tea and incorporate it into your weekly skin regimen to take things a step further.
Check out these products
Should green tea be consumed before or after meals?
The easiest approach to get the most out of green tea is to consume it on an empty stomach. According to one study, eating and drinking tea at the same time may reduce EGCg absorption. Green tea, on the other hand, may prevent iron absorption for them who knows when is the perfect time to drink green tea? Green tea should not be consumed on an empty stomach, according to several authorities.
If you have stomach or liver problems, the best choice may be to take it with or after a meal, but always see your doctor first. Green tea may help alleviate any sort of diarrhea, according to research, but in big doses, it may also be the cause of one.
What teas have the most EGCg? Green teas, such as sencha or gunpowder, have been steamed. Another advantage of drinking green tea before a meal is that it may make you feel less hungry.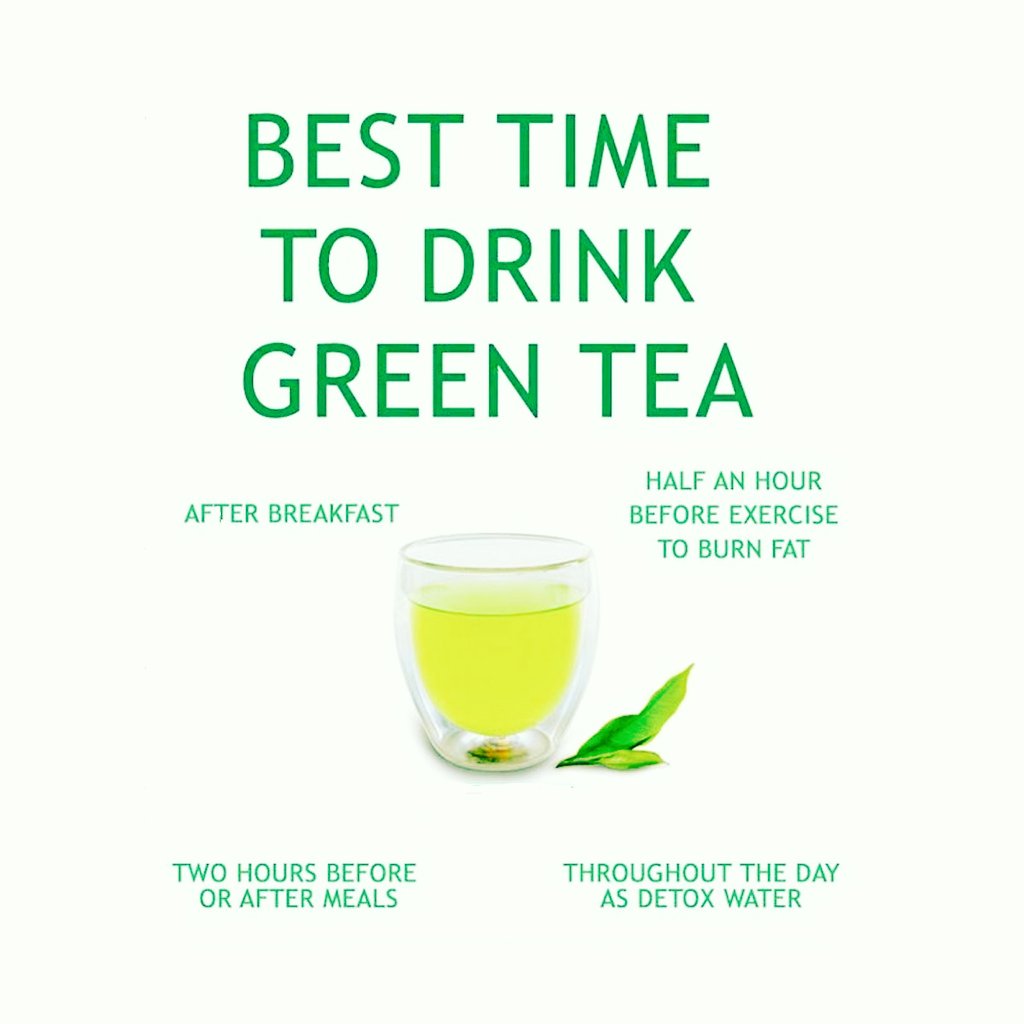 Learning the basics of tea matching with food may open up a whole new world of sensory pleasures if you wish to consume green tea with a meal.
Although black tea is the most common choice for afternoon tea, green tea pairs well with the sweetness of pastries. Although many tea aficionados dislike combining green tea with sweets, the little bitterness of sencha pairs beautifully with the sweetness of pastries.
Furthermore, green tea is a popular palette cleanser at sushi restaurants. For lighter, non-sweet meals, go for lighter green teas like Dragon Well, while for sweets and heavier meals, go for stronger, more vegetal, and astringent teas like Dragon Well.
Is it better to drink green tea in the morning or in the evening?
Shilpa Arora, a macrobiotic nutritionist, and health practitioner state, "Green tea may be had in the morning or evening. People who have trouble sleeping should avoid drinking a cup later in the evening since the caffeine may interfere with their sleep."
When is the perfect time to drink green tea to lose weight?
If you're trying to lose weight, the greatest time to consume green tea is right before you go to the gym. The research found that combining EGCG with caffeine and taking it 90 minutes before exercise boosted the fat-burning rate during exercise. Explore some amazing fat-burning supplements for weight loss on Amazon.
Choose green tea with a higher EGCg content. To extract more caffeine and EGCg, raise the water temperature and steeping duration.
Recommended on Amazon
If your objective is to optimize the advantages and use green tea for weight reduction, both EGCg and caffeine are bitter, so be prepared for a less pleasurable cup of green tea.
Green tea can be consumed immediately after meals to aid in weight loss. However, if you don't have a sensitive stomach, you should try it because green tea is alkaline and increases the secretion of extra-gastric fluids. Green tea should also be consumed in the morning and later in the evening, according to experts.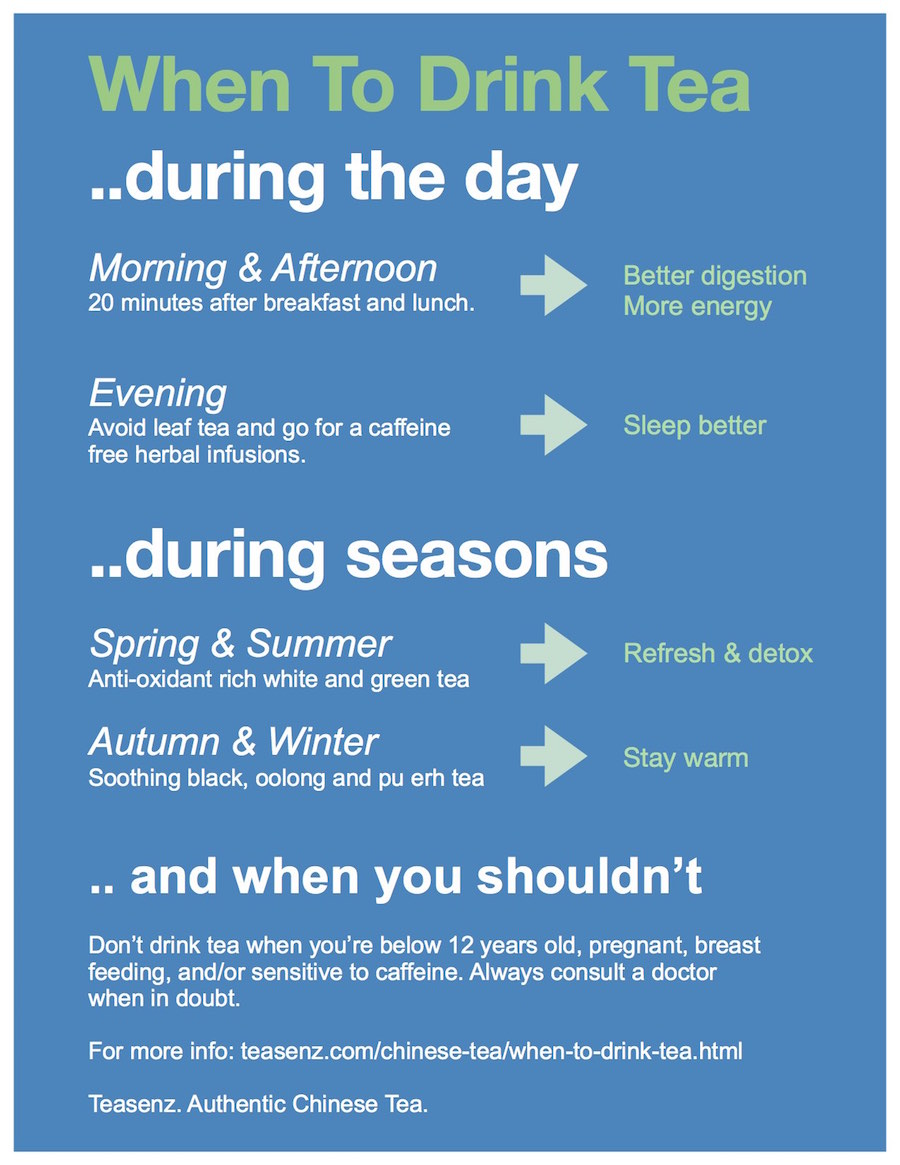 Is it better to drink tea before or after working out?
A cup of tea before or after a workout has its own set of advantages. A pre-workout cup may aid in weight loss, endurance, and focus, while a post-workout cup will refill and rejuvenate your body.
Recommended on Amazon
Is it okay for me to consume green tea before breakfast?
When we drink green tea before a meal, it absorbs all of the nutrients. This implies that everything you consume is not adequately digested since the caffeine and tannins serve as an impediment. This can also dilute stomach fluids, causing problems with digestion. As a result, the optimal time is 30-40 minutes before a meal.
When is the perfect time to drink green tea to speed up your metabolism?
Green tea has been shown to aid digestion and metabolism. Although there are no set suggestions for when to drink tea, the optimal time may be 30-60 minutes before or after a meal. Depending on the kind and amount of EGCg in the tea, studies recommend drinking 3-5 cups of green tea each day to get the best advantages. You should learn how to select the tea with the highest EGCg content.
Recommended on Amazon
When is the perfect season to drink green tea?
Every variety of tea has its own season, which is generally associated with when it is harvested. Green tea is an excellent choice for spring and summer, with the greatest green teas picked in the early spring. It may aid in bodily cleansing and provide much-needed vitality after a long winter. People are buying classic home teardrop clear glass ice cold beverage drink dispenser items from Amazon.

Contrary to popular opinion, drinking hot tea does not make you feel hotter. Hot green tea, in fact, may refresh you more than ice-cold beverages. However, because a cup of hot green tea will make you sweat, make sure you consume it "under conditions that allow for complete perspiration evaporation." "
Oolong tea is popular in the fall, whereas black and dark teas are popular in the winter. Hopefully, this article on when is the perfect time to drink green tea was worth reading. Learn more about nutritious food.

More Interesting Articles