What is the best tea to boost the immune system? Viruses and illnesses can be kept at bay by a robust immune system. Natural herbs, on the other hand, are the best thing for a person's health. If you want to enhance your immunity without any negative side effects, keep reading and you'll thank us later! This article will feature the best tea to boost the immune system. Keep reading!
What is Immunity Tea, and how does it work?
Immunity teas, also known as immunity-boosting teas, are used to strengthen one's immune system. Because these teas are high in antioxidants, they help the body's general capacity to fight disease-causing infections.

Green tea, white tea, chamomile tea, and Haldi tea are the most common types of immunity tea. At the moment, various businesses are developing unique immunity tea mixes. Immunity tea mixes are prepared by mixing tea leaves with herbs such as ginseng and thyme.
Is Tea Beneficial to Your Immune System?
Tea is the second most popular beverage not only because of its deliciousness but also because of its numerous health advantages. One of these health advantages is the ability to strengthen the immune system.
Tea is well-known for being one of the most antioxidant-rich foods. As a result, some research is being done to investigate the possible advantages of tea in boosting the immune system.

Tea, according to one research, has an important function in boosting the immune system. The potential to stimulate the immune system is attributed to catechins and L-theanine, according to the study.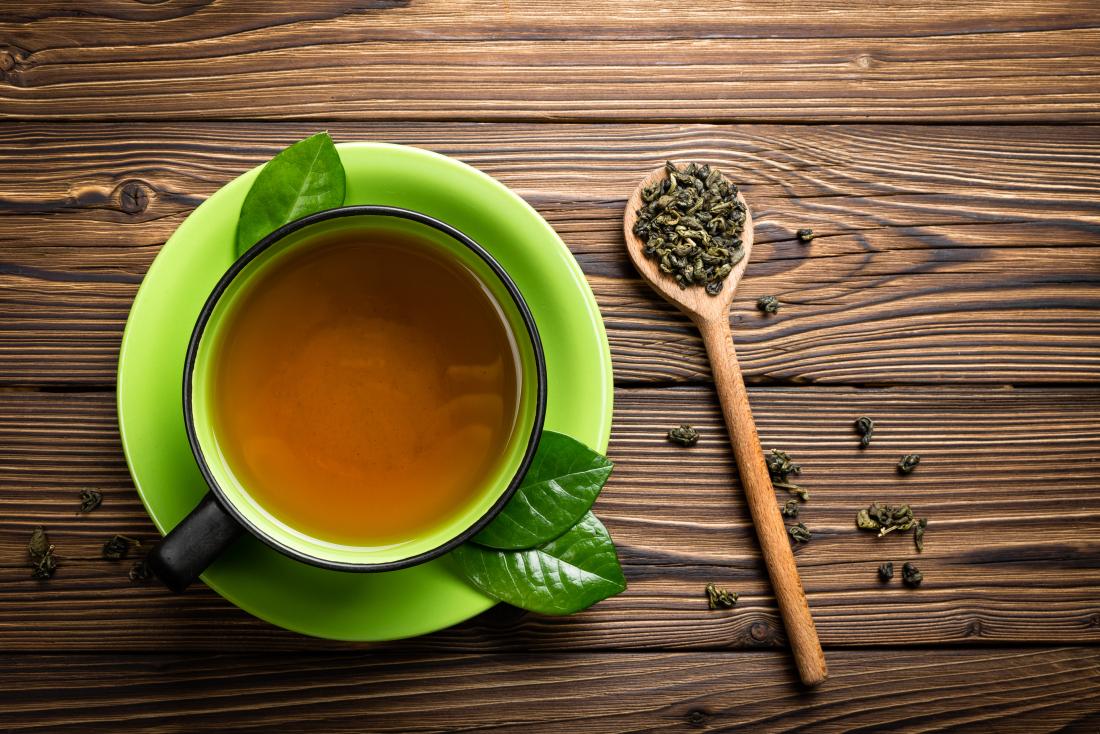 These chemicals are natural antioxidants with anti-inflammatory effects that help the immune system function better. Antioxidants have been shown to combat numerous forms of fungus, bacteria, and viruses. As a result, many specialists recommend that you drink tea for your immune system on a daily basis.

Here is a list of the best tea types to boost the immune system.
You've probably heard a lot about turmeric milk, but turmeric tea is gaining traction and for good reason. Turmeric has anti-inflammatory, antibacterial, antiseptic, and antioxidant properties, ensuring the consumer's overall health. It decreases inflammation while fighting bacterial invaders, infections, and germs. Turmeric is a common element in Indian cooking and drinking turmeric as tea is a terrific method to enhance immunity.
Cinnamon tastes fantastic in everything, whether it's in tea or curries. This plant is high in antioxidants and helps your body eliminate free radicals. Cinnamon is also a good tea for people who have high blood sugar or cardiac problems. You may rely on it to combat bacteria as well as relieve menstruation discomfort. When you combine it with honey, you've got a delicious tea on your hands.
Anti-inflammatory, antibacterial, and antiviral effects are all found in garlic as garlic tea. Garlic is an excellent remedy for flu-like symptoms. You may either chop it into little pieces and swallow it with fruit juice, or you can chew it and swallow it whole. Those who are able to acquire the flavor can just eat it. Another option is to boil the garlic cloves.
You may drink it straight up or add honey to sweeten it up. If you have high or low blood pressure, don't take it too often because it might cause your blood pressure to fluctuate. If you don't want to consume raw garlic, you may obtain garlic oil pills in gel form from your local pharmacy or health food store.
Green tea and the immune system are inextricably linked. It is said to be the greatest tea for the immune system due to its high catechin content. Green tea polyphenols have been shown in trials to be beneficial against a variety of pathogenic viruses, including influenza.
Another popular type of immunity tea is white tea. It contains more antioxidants than green or black tea since it is less processed. According to research, it is the most powerful tea for fighting free radicals.
Rosemary may be utilized in a variety of ways. It is used as a cooking herb by many people. Rosemary tea relieves the aches and chills that come with a fever. It has anti-inflammatory properties and destroys dangerous germs, as well as is high in vitamins A, C, and K. It is antibacterial, antiviral, and stimulates the vascular system.
Many individuals won't even start their day without a warm cup of masala chai, an all-time favorite in Indian homes. This tea, made with love and a variety of herbs, is a powerful immune booster and a great way to wake up your senses after a long night's sleep. This tea contains black pepper, ginger, clove, cinnamon, and cardamom, among other spices.

Masala chai will help to freshen your breath, decrease inflammation, eliminate toxins, and start your day off right.
Hibiscus may seem like an unexpected pick, but it has a lot to offer in terms of human health, one of the best tea to boost the immune system. Hibiscus improves your immunity by raising the amount of iron and minerals in your body. Hibiscus tea also contains Vitamin C, which helps to maintain the health of all cells. With Hibiscus, you can play around with different flavors to find the one that best suits you.
Tulsi, a well-known medicinal plant, is also a vital component of immunity tea. It has antibacterial, antiviral, antifungal, and anti-inflammatory effects, all of which help to boost the immune system. Tulsi tea can also help with phlegm and respiratory issues. Teacurry Pure Tulsi Tea is made from leaves of the Krishna Tulsi type, which is grown in Punjab, India.
Chamomile is a popular choice for folks who want to get a good night's sleep. Chamomile tea is high in antioxidants and is quite effective in lulling people to sleep. Chamomile is a natural relaxant that might help you lose weight once you've established a good sleep routine. Chamomile tea is calming, and fragrant has a unique flavor and is suitable for regular use.
This delicious tea has been used to prevent colds and flu for many years, one of the best tea to boost the immune system. It encourages your immune system to work harder to keep you healthy. Echinacea is available in capsules, powders, loose leaves, and tinctures. To make echinacea tea, I recommend using loose leaves.
Who doesn't want to feel fresh and minty all day? If you're not a fan of breath mints, we've got the ideal option for you: peppermint tea. If you're feeling bloated, a cup of peppermint tea will quickly alleviate your digestive issues. Because it is a natural muscle relaxant, it is an excellent alternative for persons who suffer from frequent headaches or menstrual cramps.
Peppermint is high in antiviral, antibacterial, and anti-inflammatory compounds, making it an excellent choice for relieving nasal congestion and other cold symptoms. You can improve your immunity and keep bugs and flu at bay by drinking a cup of peppermint tea every day.
Black tea is gaining a lot of traction as an anti-Covid-19 viral immunity drink. It has long been used as an immune booster to combat flu and viruses. Teacurry has also released Teacurry Immunity Booster Chai, a special Immunity mix of black tea.
Penang Clove from Tamil Nadu farmlands, mighty Ginger from Orissa natives, black pepper from Kerala's Panniyur-3, Cinnamon from Meghalaya, green cardamom from Kerala's Idukki district, Turkish bay leaves from the mountains of North-eastern India, and black tea leaves from Assam's foothills make up this blend.
Breakfast is made easier with Assam black tea. It is not only flavorful and aromatic, but even a single taste of this delicious combination may transport you to another world.
Assamese tea provides a variety of health advantages for consumers, including increased brain and heart health as well as improved immune system performance. Drinking it first thing in the morning will not only revitalize you but will also flush out all of the toxins from your body.
I believe this is one of the oldest immune boosters I've come across. I've been taking lemon and honey for colds and flu since I was a small child. You can have only lemon juice and honey, or you can have both.
Alternatively, add lemon to your favorite tea and simmer it before adding honey. Lemon is high in vitamin C, which aids in the immune system's strengthening. Did I mention lemon and honey have antiviral and antibacterial properties? Yes, you are correct. Honey and lemon tea offer a plethora of other advantages.
The antibacterial effects of lemongrass tea are well-known. Cavities and other oral infections can be treated with lemongrass immunity tea. It also keeps free radicals from forming in the body.
When it comes to enhancing our health or living a better life, Ayurveda is always a good option, one of the best tea to boost the immune system. Tulsi is the herb to use if you wish to cure skin problems or combat germs and bacteria. This amazing herb, also known as Holy Basil, is a must-have in every tea preparation in India since it imparts a pleasant flavor and scent.

Ashwagandha is a magical plant that boosts your immune system and helps you control your blood sugar. It relieves tension and anxiety while also combating depression. Regular use of Ayurvedic teas, such as Ashwagandha tea, will increase your immunity and endurance, as well as your cognitive function.
Take away
These are just a handful of the wonderful plants that God has given us to help us enhance and strengthen our immune systems. Have you tried any of these teas before? Which teas have you tasted and which ones are your favorites?

It is your responsibility to maintain excellent health. The teas listed above are unquestionably effective in boosting your immunity and ensuring your general well-being. Make use of this knowledge and try any of these teas to boost your immune system now, and we believe you will pick the best tea to boost your immune system. Don't miss buying your favorite tea and Drinking tea benefits and side effects kindle books from Amazon!
More Interesting Articles

Tags
best tea to boost immune system
is green tea good for immune system
best green tea for immune system
homemade tea for immune system
immune boosting tea ingredients
is black tea good for immune system
is chamomile tea good for immune system
is peppermint tea good for immune system