What are the drinking too much tea side effects? Any tea enthusiast will understand these passionate comments and how tea influences their emotions. From joys to tragedies, the one constant in a tea lover's life is his or her passion for tea! Interestingly, each type of tea is infused with the richness of nature and offers a slew of health advantages, but too much of anything, even tea, may be harmful to one's health. In this article, we will discuss drinking too much tea side effects.
What are the drinking too much tea side effects?
It's time to pause and consider the truth that too much of anything, even tea, may be hazardous to one's health. Anything consumed in excess will have a negative impact. It is better to stay at a moderate level. Let's find below some drinking too much tea side effects!
1. Bloating
Excessive tea consumption causes bloating. Have you been feeling bloated recently? If you are, it is possible that you are drinking too much tea. I used to become bloated after drinking five cups of tea, and I could never figure out why. But I do now. Caffeine induces dehydration, which in turn produces bloating in certain individuals.
2. Cardiovascular disorder
It has the potential to cause cardiovascular issues. Are you curious as to why? Okay, let me inform you that too much caffeine, which is included in tea, is bad for your cardiovascular system. Tea should be avoided totally by those who have heart problems or are recovering from heart problems.
Recommended on Amazon
3. Nausea
Because tannins irritate the digestive tract and cause bloating, discomfort, and stomach ache, drinking tea, especially milk-based tea, might make you feel queasy.

Tannins, which are found in tea, are known to irritate the tissues of the digestive system. This might result in unpleasant symptoms such as nausea or, even worse, a stomachache.

However, depending on one's sensitivity levels, this development might vary from person to person. To avoid it, add milk to your tea or avoid drinking it on an empty stomach, and, of course, limit your consumption.
4. Dehydration
Excessive tea consumption causes dehydration. You should be aware that drinking too much tea means drinking too much caffeine. This can cause your tubules to lose their ability to absorb water, leaving you dehydrated. As a result, you should limit yourself to no more than three glasses each day.
5. Poor Nutrient absorption
It creates a lack of key nutrients that our bodies require. Excessive consumption of tea inhibits the body's absorption of essential elements such as calcium and iron. This notion has also been supported by studies.

Caffeine may really sabotage your digestion and nutrient absorption if you consume too much of it. Tea contains a substance called tannin, which inhibits the absorption of iron from our meals! This is why it is preferable to consume tea between meals rather than with them.
Tea products on Amazon
6. Lightheadedness
This is more common in persons who drink a lot of tea (above 6 cups per day).

This, too, is dependent on a person's level of sensitivity. If you find that your excessive consumption is causing you to feel lightheaded or dizzy, you should reduce your consumption. Teas with a reduced caffeine concentration are also an option.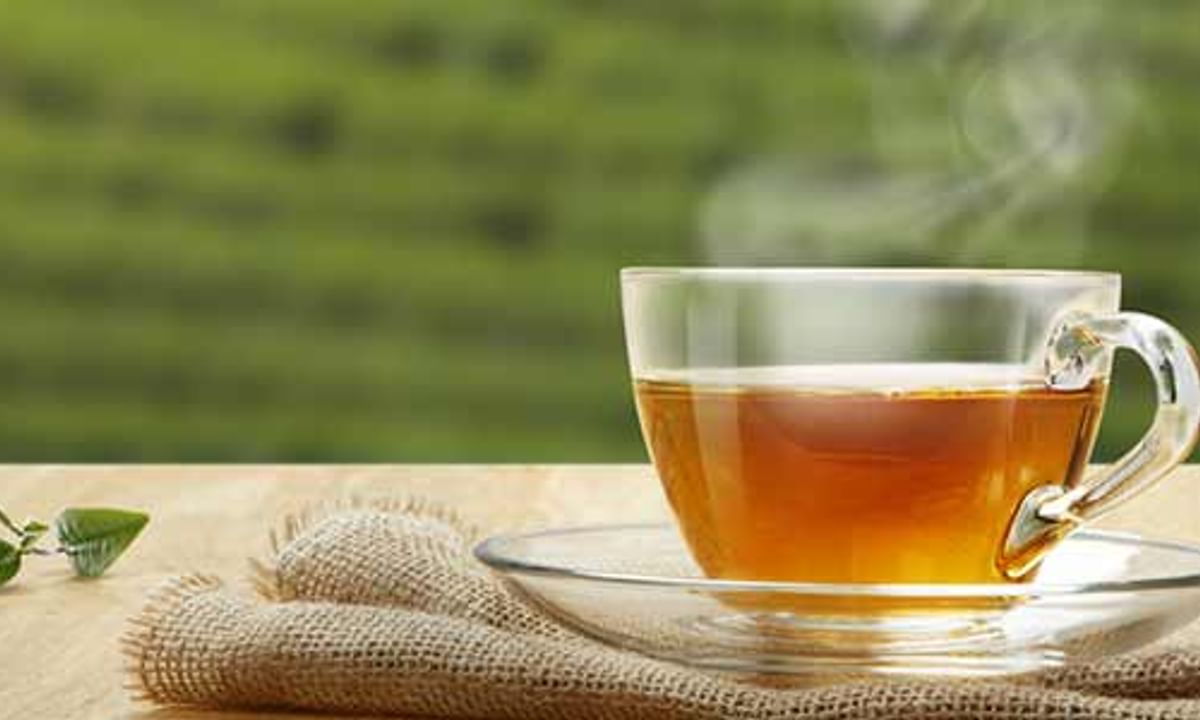 7. Increased agitation
It makes you feel more anxious and restless. Tea might make you feel more energized, but too much of it can harm your mental health. It might make you feel worried and restless. Increased heart rate and sleep deprivation are additional symptoms of excessive drinking.

We usually go for a cup of tea to reduce tension and unwind from our hectic lives, but did you realize that this practice might actually exacerbate stress and anxiety?
In fact, excessive coffee use can cause agitation. And the simplest method to cope with such symptoms is to simply cut back on tea consumption and replace it with healthy varieties such as chamomile, white tea, or green tea.
Tea products on Amazon
8. Discomfort and heartburn
When drunk in excess or otherwise, the caffeine in tea can induce heartburn.

There's no disputing that your favorite cup of tea makes you feel awkward and uncomfortable at times! This is due to the presence of caffeine in tea, which causes heartburn, bloating, and unpleasantness by aggravating acid development in the stomach. In addition, it induces acid reflux in the body.

Tea can either create or exacerbate heartburn, depending on the individual. If you observe that your heartburns are more frequent and coincide with your tea consumption habits, it's probably because you're drinking too much of it. Reduce your consumption to see if you see a change.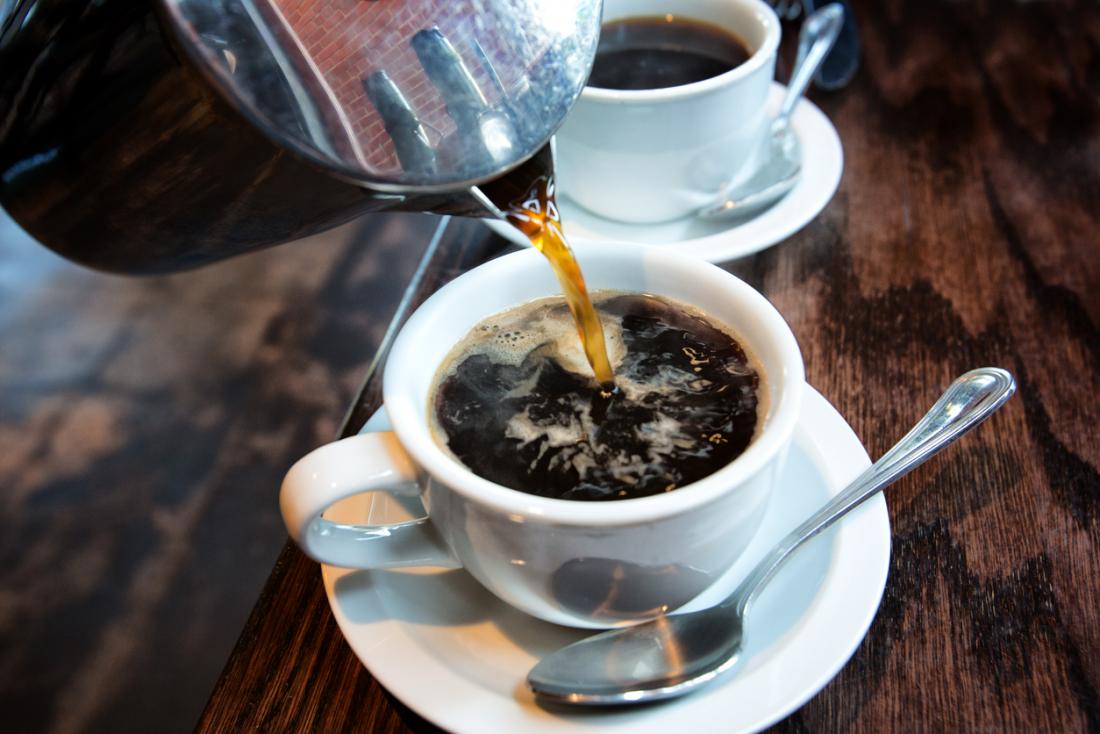 9. Complications of Pregnancy
Caffeine has been found to have a direct influence on pregnancy in several studies. It raises the chances of a miscarriage when pregnant. If you're expecting a child, you should avoid tea totally. Caffeine can impair the fetus' growth, which might lead to the likelihood of miscarriage, which could be one of drinkings too many tea side effects.

Tea can be detrimental to both the mother and the baby if consumed in excess. Caffeine use is linked to an increased risk of problems. To minimize difficulties, it is recommended to drink caffeine-free or herbal tea during pregnancy.
Increased caffeine consumption from tea may raise the risk of miscarriage and other pregnancy-related problems.
If you are pregnant, we recommend that you avoid caffeinated drinks and limit how much you consume each day.
To be on the safe side, call a healthcare practitioner if you are unsure.
However, don't drink more than 3 cups in a day as a rule of thumb.
Coffee & Beverage on Amazon
10. Addiction
Tea has a high potential for addiction. Yes, it is correct, drinking too much tea has side effects. Tea may quickly become addictive. How? Tea is naturally addicting due to the presence of caffeine. If you're a frequent tea drinker, you've probably observed that if you don't receive your daily allotment of four to five cups of tea, you'll feel sluggish, irritable, and tired.

You are definitely overdoing your tea intake if you find yourself unable to concentrate at work or require a cup of tea before your brain kicks in.

It can progress to the point where it becomes an addiction, resulting in withdrawal symptoms if you try to stop using it. This, however, can only happen if you drink more tea than you probably should. As a result, limit yourself to three cups of tea every day.
11. Headache
So, one must have gone for a cup of tea in the hopes that it would provide the person with some much-needed headache relief. Unfortunately, your habit might be the source of your headaches. Excessive use of tea or any other source of caffeine will not only build your dependence on tea (caffeine), but it will also cause pain and headaches.

As soon as the first bells of a headache start ringing, most people grab a cup of hot tea. While it is useful in relieving headaches, excessive consumption will have the reverse effect. Reduce or eliminate your tea consumption for a period of time to observe if the symptom goes away.
12. Absorption of iron
Excessive tea consumption might impact your body's iron absorption. Tea contains tannins, a chemical that binds to iron and makes it difficult for the body to absorb it, especially iron from plant-based meals.

Iron insufficiency is one of the most frequent dietary deficits in the world, and our bodies inability to absorb iron is one of the primary causes. Other health problems, such as anemia and lowered immunity, are exacerbated by the iron shortage, which is one of the drinkings of too many tea's vital side effects.
Check these products/services
13. Excessive Urination
Excessive use of tea, like other caffeinated beverages such as soda or coffee, might cause you to visit the restroom more frequently than you would want.

This is because of its diuretic characteristics, which can cause dehydration. If you don't want to get out of bed in the middle of the night to use the restroom, you should limit your tea drinking.
14. Cancer
Tea intake can increase the risk of prostate cancer. Those who consume a lot of tea have a greater risk of prostate cancer than those who don't. This is the most dangerous adverse effect of excessive tea consumption. Understood?
15. Sleep deprivation
If you're suffering from insomnia or a lack of restful sleep, blame it on your true love: tea! Drinking too much tea may disrupt your sleep in a variety of ways. Caffeine in tea has the potential to disrupt your sleep pattern. Caffeine influences sleep patterns by interfering with the melatonin hormone.

Too much tea can have a negative impact on your sleep quality or perhaps cause it to be completely disrupted. Due to their zero to low caffeine level, select teas, such as Chamomile and Lavender, are created to help you sleep better. So, before you indulge in a cup of tea, make a note of how much caffeine it contains, which is one of the drinkings too much tea mentionable side effects.
More Interesting Articles