Why is it important to have a good credit history? There are several mistakes to avoid when trying to improve your credit score. Managing your money responsibly is a difficult endeavor at any time, but especially month after month. Even a few little errors might have far-reaching financial effects. For example, we may overspend on specific items that are on sale without considering how this may affect our financial situation. Another example is failing to pay our credit card bills on time and incurring late penalties that might have been avoided simply. This article will discuss some ideas and avoid mistakes in order to learn why is it important to have a good credit history. Keep reading.
Why is it important to have a good credit history?
Many of these financial blunders can have serious ramifications for our financial health and, as a result, our credit ratings. These should be avoided since they may quickly build up and make it difficult to obtain inexpensive credit when we need a personal loan or a new credit card. A lower credit score makes it more difficult to qualify for future loans and obtain affordable interest rates.
Here are four frequent financial blunders that anybody trying to get a decent credit score should avoid. Let's find some mistakes to avoid to learn why is it important to have a good credit history:
[read more]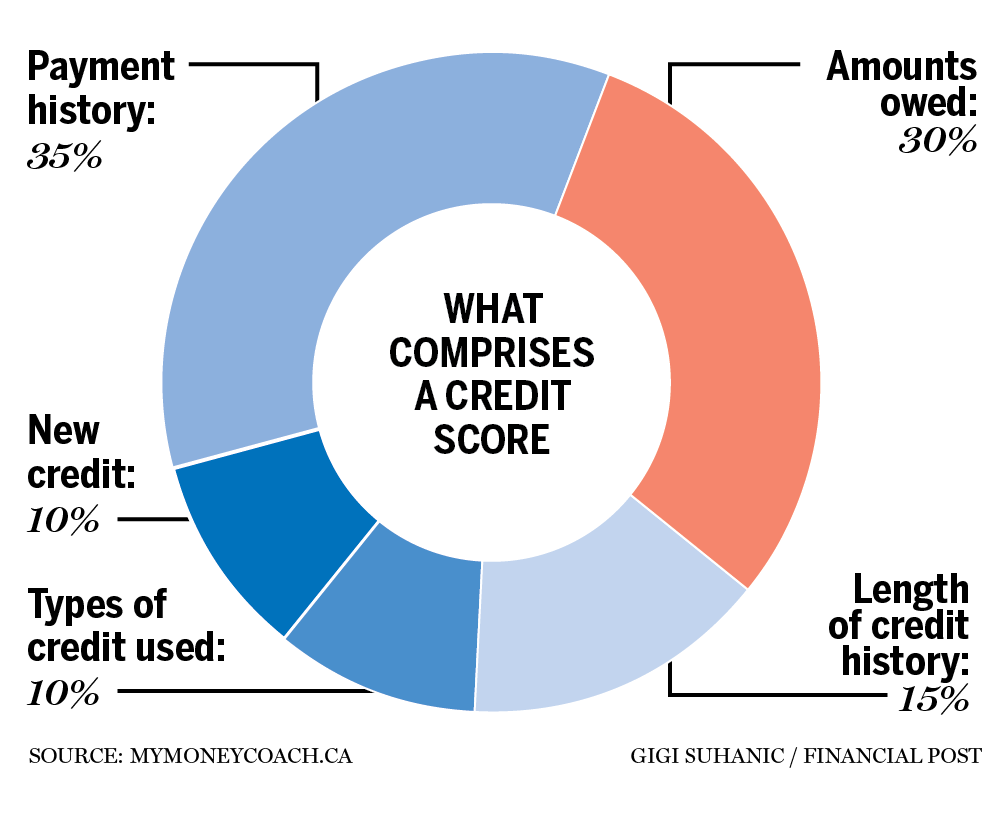 Credit card debt is high
Maintaining a low credit usage ratio is one of the most essential guidelines to remember while working toward a decent credit score. The credit utilization ratio is computed by dividing the entire outstanding credit card debt by the total credit limit. This tells us how much of the entire credit is being used. Here are a few things to keep in mind:
The credit usage ratio rises as the credit card debt rises.
Excessive credit card balances should be avoided at all costs.
The smaller your credit card amount is in comparison to your available credit limits, the higher your credit score will be.
Every month, pay down your credit card debt in full.
Credit card users should always try to keep their credit balances under 30% of their overall credit limit. While any sum might have an influence on credit ratings, passing the 30% barrier can result in a considerable decline in credit scores. Even if they pay their credit cards on time, those who carry huge amounts on their cards every month may be damaging their credit ratings.
Failure to pay on credit accounts
Many credit card users make late payments because they forget about the payment date or because they are unaware of the importance of making timely credit card payments. Late payments have the potential to harm your credit score. Credit card payment history accounts for more than a third of the credit score computation matrix (35 percent).
If you miss several payments, the lender may declare the account in default. This can result in substantial harm to your credit score, which can take years to repair. Repossession, foreclosure, bankruptcy, settlement accounts, and other defaulted accounts can all appear on a credit report. Each one may ruin your credit for years, if not decades.
People who have trouble remembering their credit due dates should have their bills paid automatically. This ensures that your payment is paid on time since money is automatically taken from your account each month and on the due date. If you can't afford to pay the entire amount owing, paying the minimum will help you maintain excellent credit.
Applying for new credit accounts on a regular basis
Credit card users are frequently enticed to apply for new credit based on what incentives are being pushed out and in the expectation of maximizing available credit. One golden guideline that every credit user should follow is to only apply for new credit when it is really necessary and to know your repayment capacity beforehand.
Multiple credit applications in a short period of time show a risk to banks and lenders. Every credit application will result in a hard inquiry on your credit report, which will lower your score. A hard inquiry occurs when a lender requests your credit report in order to check your creditworthiness in comparison to your application.
Borrowing too much credit can lead to overspending and acquiring too much debt in a short period of time. As a result, before signing up for another card, be sure you're comfortable with the idea of adding more credit.
Impulsive purchases
Many of us make the financial error of not having a budget without even realizing it. A budget can help us keep track of our expenditures. It serves as a roadmap for long-term financial planning.
Many applications today can help us plan our budget and even customize it to our preferences. Whether we use an old-fashioned budgeting method or internet software, having a plan is essential. Buying a new automobile, updating our clothing, or taking a foreign trip all need saving and financial planning. A budget can assist us in meeting our long-term financial objectives. As a result, it is sensible to utilize a budget when trying to improve your credit score.
Why is your credit score important, and how can you raise it?
Lenders have the authorization to analyze a borrower's credit report as part of the loan application process in order to evaluate credit eligibility. Creditors can also use the contact information provided in a credit report to track down individuals with outstanding debts. Employers and rental agencies frequently conduct credit checks as part of the application process.
A credit score is a number that is calculated based on previous credit repayment history. It can range from 300 to 900. The higher the number, the more likely a customer is to repay the amount for which they are applying. Payment history; total amount owed; duration of credit history; credit applications; and forms of credit owed are the five primary elements that make up the credit score, in order of significance.
Each of these indicators has a distinct weight when it comes to calculating your credit score. The way a person handles future responsibilities is typically determined by their payment history. Depending on whether the account being repaid is an installment (loan) or revolving (credit card or line of credit), the report will display on-time payments as an I1 or R1.
Late payments will result in a rating of I2/R2 if paid within a month, I3/R3 if paid two months late, and so on. An overdue debt is recorded as an R9/I9 when it is referred to collections.
No lender will grant credit until collection obligations are resolved. This is why payment history has such a significant influence on credit scores, accounting for 35% of total credit scores. Make sure you pay your credit cards on time every month if you want to increase your credit score.
Another 30% of a person's credit score is determined by the total amount of debt owed. Lenders use this to figure out how much debt a borrower can afford based on their income. Ideally, debt payments should not consume more than 40% of a person's total income, which includes mortgages and auto payments.
Consumers should also try to maintain their average credit utilization below 60% of available credit, otherwise, their credit score may suffer. For example, if you have a $1,000 credit card limit and consistently charge up to it, this is a sign of hazardous credit management, which lowers your credit score and makes banks less willing to lend to you.
It's recommended to restrict your $1,000 credit card's maximum monthly use to $600 or less. If you're having trouble paying off your debt in full each month, check your expenditures to make sure you're not spending more than you earn. Spending less can help you keep your credit card balances low, allowing you to boost your total credit score.
Someone who is new to borrowing in Canada, whether an immigrant or a young adult, may have trouble receiving credit since they lack a credit history or a credit score to demonstrate their capacity to repay responsibly. The amount of time a person has had credit accounts for 15% of their credit score.
The credit history of a person only extends back six or seven years. With a few legal exceptions, all debts older than that are erased off the credit record. This implies that a poor credit payback history does not have to follow you for the rest of your life, but it might affect your capacity to borrow for the next six or seven years if not addressed appropriately.
Cleaning up collection issues and removing expired credit from your credit report may boost your credit score significantly.
The amount of new credit applications submitted in a particular time period accounts for 10% of a credit score. Creditors are less likely to lend to someone who has a history of seeking and receiving new credit often. The greater a person's credit limit, the more likely they are to have trouble repaying their obligations in the future.
Multiple credit applications in a short period of time may suggest deeper financial problems that the customer is seeking to solve by obtaining additional credit. Rather than taking on more debt than you can afford to repay, contact a non-profit credit counseling organization in your area for free guidance on how to clean up your finances and get help with money management.
The type of credit you utilize might have an impact on the remaining 10% of your credit score. Deferred payment arrangements may indicate that the customer lacked the necessary funds or capacity to pay for the item. Consolidation loans may indicate that someone has taken on more debt than they can handle. Borrowing from high-risk/high-interest lenders reveals underlying financial difficulties.
Having higher interest credit, postponing payments, and consolidating debts can have a domino effect on the other more major issues that might negatively influence credit scores, even if they account for a tiny proportion of the overall credit score.
The first step in improving a borrower's credit score is to stop utilizing credit and start tracking their spending. After that, create a budget that includes all essentials, debt reduction, and savings, with the remainder going toward enjoyment. Too much discretionary spending may force you to rely on credit to maintain your standard of living. Continuously using credit because you can't wait to buy anything might lead to over-borrowing, which can harm your credit score.
If you can't fit everything you want into your budget, it's time to look into methods to boost your income so you can live the life you desire.
Final thought
Having a solid credit score is essential for obtaining new credit, and many of us work hard to maintain our ratings throughout our credit journey. We do, however, make mistakes along the road, which might have a detrimental influence on our credit score. We may take control of our credit ratings and enjoy the benefits of fair credit at all times by avoiding the above-mentioned financial blunders.
More Interesting Articles

[/read]