According to the 2018 Small Business Saturday Consumer Insights Survey, 104 million customers spent a record-breaking $17.8 billion on Small Business Saturday last year, and this trend is projected to continue in 2019. Small Business Saturday comes on November 30th this year, and small business owners throughout the country are gearing up for a surge in foot traffic.
We've prepared 5 Small Business Saturday suggestions and ideas to help you make the most of the forthcoming holiday shopping surge, and the majority of these ideas can be utilized all year to help you raise earnings and enhance client retention.
Small Business Saturday: 5 Tips for Arranging A Successful Event
Here are some of the top Small Business Saturday tips:
1. Make changes to your website
Small company owners must be cognizant of their online experience in today's more connected world, and they must do their best to design and maintain a consumer-friendly website that effectively advertises their commodities.
According to a 451Research poll, the most essential characteristic of their online shopping experience was search and navigation (simple to locate items), followed by product rating and reviews and a quick and straightforward check-out procedure.
Maintaining your small company website has several advantages. Consider that the typical person in the United States spends 24 hours each week online.
[read more]
According to the eCommerce Foundation, up to 88 percent of consumers study things online before making an in-store purchase, therefore the quality of your site might affect how likely a customer is to buy from your shop or online eCommerce business.
Make sure your website is ready and optimized if you want to offer bargains online for Small Business Saturday.
Create new landing pages: Use distinct landing pages to promote various Small Business Saturday offerings and discounts.
You might want to share such sites on your social media networks to reach out to a larger audience.
Run quality assurance tests: If you're giving out coupons or discounts, make sure they function by going through the checkout process yourself.
Optimize for mobile: Smartphones account for 69 percent of all media consumption in the United States. Don't let valued clients slip away because your site isn't mobile-friendly. According to Google, 61% of visitors are reluctant to return to a mobile site that they had difficulty accessing.
2. Market Your Offers
Promote forthcoming discounts to let clients know what type of savings they may expect in your business on Small Business Saturday. To assist improve store visitors, consider the following marketing strategies:
Current clients should be given flyers: Make sure your regular customers are aware of Small Business Saturday! Toss fliers inside bags at least two weeks ahead of time, reminding shoppers to return the Saturday after Thanksgiving for large savings. When you consider that 84 percent of American adults are loyal to merchants and that current consumers account for 65 percent of a company's revenue, this effort may be worthwhile.
Use social media to reach your target audience: Today's company owners must use social media to reach their target audience. Because 70% of Americans have a profile on at least one social networking site, businesses may use social media marketing to attract and engage new and existing consumers. Consider marketing any unique deals you plan to provide on Small Business Saturday on Facebook, Twitter, or Instagram.
Put up window signs that market your store's specials right away. Consider placing banner advertisements on the homepage of your website if you have an online store.
Need marketing materials? Here's a tip: American Express offers small company owners free, personalized resources; use their online Shop Small studio to design or download ready-made social, internet, and retail promotional products.
To assist raise awareness, consider partnering with other local small businesses to purchase advertising materials that promote the neighborhood as a wonderful shopping destination for Small Business Saturday.
You might also assist each other market your products; for example, if a consumer purchases anything in your business, they might be eligible for a 10% discount at the store next door, and vice versa.
3. Set Up Your Store
Last-minute Christmas shoppers seek to find gifts quickly and easily. Consider the following suggestions to make your store more user-friendly:
Create a friendly, open entry: Don't overcrowd your business entrance; you don't want consumers banging into one other right away. Make sure your store's front is set up to accommodate several customers at the same time.
Make room for new inventory: To satisfy Christmas consumers, many stores receive an inflow of new inventory, so stock up on retail displays and shelving to arrange your extra items. If you expect a large number of customers, it's a good idea to have a few extra staff members on hand to assist with restocking.
Prioritize your greatest products: Place lower-priced items towards the back of your store; if customers have to pass past bestsellers to get to your reduced items, they're more likely to buy more full-price items.
Sort related goods into separate sections: a small company Saturday is a great day for holiday shoppers to start looking for presents. You could wish to display products that fit the description, such as little stocking stuffer-type things, to make it simpler for clients to choose gifts for family and friends. Assemble products on tables with labels such as "Gifts for Mom" or "Gifts for Coworkers" to assist inspire last-minute gift ideas and maybe steer their choices.

4. Make the Shopping Experience More Personal
Small Business Saturday's purpose is to remind customers that they play an important part in the success of small companies in their communities and to urge people to support their neighborhood eateries and businesses. With this goal in mind, Small Business Saturday can help you reach a large number of new customers and may provide year-round benefits. Small Business Saturday spending encourages shoppers to patronize independent shops all year, according to 96 percent of those polled.
Consider adding distinctive touches to your consumers' shopping experience to keep them coming back season after season. Ideas that are simple to execute include:
Customers will appreciate the complimentary coffee, hot chocolate, or cookies while shopping or waiting in line.
Raffle: A raffle prize is a great way to thank your consumers. When customers pay, have them submit their email address on a raffle ticket; draw a winner, and give them a gift card or free merchandise. This strategy has a dual purpose: it collects email addresses while also growing your email list for future advertising activities. learn how to build an email list from scratch.

According to eMarketer, 71% of survey respondents aged 55 to 64 and 43% of respondents aged 18 to 24 said they were a member of a loyalty program. You may try promoting a loyalty program that gives a discount or a free item after a certain number of purchases or a certain dollar amount spent at your store, depending on the demography of your average consumer.
Fill reusable tote bags with branded promotional materials like sample goods. This is an easy and affordable approach to reward clients with free presents while also increasing company exposure.
Set up a present wrapping station so consumers may get their recently purchased products wrapped in-store for free to make the holidays easier. Because of the convenience element, buyers may be more likely to buy from you if they know they can buy a present and have it wrapped and ready.
5. Get Your Team Ready
Small company owners may increase their ability to deliver customer service and personality that megastores may not be able to provide by employing methods like the ones listed above. Consumers were asked in a recent poll by Yodle Insights what small companies do better than major merchants.
According to 88 percent of respondents, local businesses provide superior overall customer service, which is why it's critical that your company is appropriately staffed with excellent people. Preparing your employees may be the most important item to remember, since your employees may make or break your small business.
You'll need a devoted and motivated crew on hand to guarantee you're ready to give an exceptional shopping experience to each and every one of your consumers. Furthermore, if you're short on employees, enthusiastic customers may feel upset, negatively impacting their whole experience and encouraging them to buy elsewhere.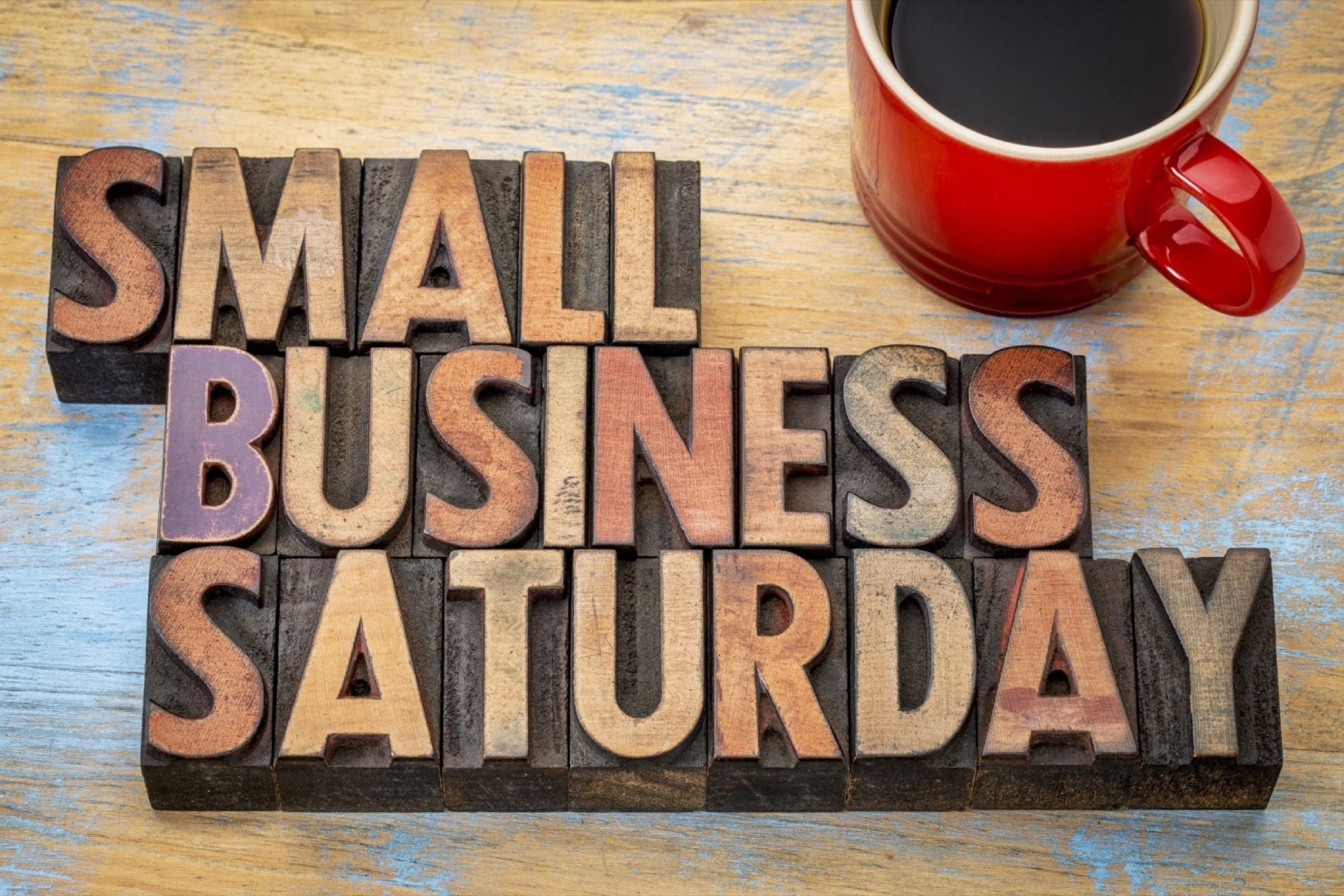 If you anticipate an increase in foot traffic, it may be time to hire seasonal workers to help with the rush.
If you do decide to hire new employees, you should take your time throughout the hiring process because each new hire may pose a risk. Even if you just plan on recruiting for a few months, making the wrong hire at the wrong moment may be disastrous for a small firm.
Improper hiring might not only disrupt a sensitive work atmosphere but can also harm your company's success. If you hire the incorrect person for the position, you risk:
Productivity losses

Morale drops among employees

Additional recruitment expenses if the hire needs to be replaced
Remember that your future recruits will be the face of your small business, and they could possibly be on the front lines, shaping your customers' experiences, and will be some of your most powerful assets if picked appropriately.
Making the incorrect hiring, regardless of whether your employee is short-term or long-term employment, can harm productivity and team chemistry. And it will almost certainly require you to pay money to recruit someone else, with the Society for Human Resource Management estimating the cost at $4,129. Learn how drinking tea can help boost productivity.

Consider these attributes of an excellent employee during the recruiting stage to assist kickstart your hiring efforts:
It's critical to have the correct crew on hand for Small Business Saturday and the Christmas season. Apart from strong employee skills, small company owners should properly screen job candidates by doing a background check on each new hire.
Take away
Small business owners should focus on bringing in more customers and capitalizing on the seasonal shopping frenzy with these Small Business Saturday recommendations, and reap the advantages even after the holidays are done.
[/read]