What are some of the important things to know before marriage? Someone approaches me for advice every now and then, and I dread to give it because if the person asking is anything like myself, she won't listen to anything I have to say. In addition, I'm not convinced that seven years of marriage qualifies me to give marital advice. Isn't it more appropriate for her to ask someone who has been married for 50 years? Still, there's something to be claimed for surviving the seven-year itch, so I must have picked up a few useful tips on important things to know before marriage. Keep reading.
Important things to know before marriage
Here are 13 important things to know before marriage:
1. Make use of your words
Words have a lot of power. Criticism is disruptive and cruel, but if you truly want to connect with your spouse, you must make kind and honest judgments. Ask yourself why you're saying anything critical or difficult, what you intend to achieve by saying it, and how you'd feel if it were spoken to you before you say it. Go ahead and use your words to explain, acquire understanding, strive toward a common goal or significant change, heal, or develop. Zip it if that's the case.
[read more]
2. There is no such thing as a perfect marriage
Everyone's marriage is unique due to the individuals involved. Go for it if you want a "traditional" wedding. It's also acceptable if you wish to live in different houses connected by an underground tube and only see each other on weekends.
Allowing others to evaluate or damage your relationship simply because they are not a part of it is a mistake. That being said, if something doesn't feel right, it probably is. Accepting a marriage that does not fulfill you just to please others is not a smart idea.
3. Marriage is a lot of fun
You've just married the person you can't fathom not having in your life. You have the opportunity to spend the rest of your life with this person; take advantage of it! Stay up late, drink copious amounts of wine, eat lavish meals, travel, see movies, crack awful jokes, read the newspaper in bed, and have sex. Life was nice before, but it's much better now because you've decided to remain together for better or worse. Take it all in.
4. You married a human being, not a saint
Accept the person you married, appreciate the things you enjoy, and "try not to think about the other stuff," as my neighbor K advises. This isn't to say that you can't be annoyed by your partner's irritating habits or defects. It does imply that you must accept your spouse for who he or she is right now, at the dinner table, texting instead of talking to you. If this troubles you, speak out but keep in mind that we are all flawed. Learn how to negotiate.
5. Do not escape
It's simple to slam doors, leave the room or even the home, or issue ultimatums in the heat of the moment, but that's simply a tantrum. Keep your eyes on your spouse and stay in the room. If you require a break, request one and postpone your argument until the next day.
6. It's quite OK to go to bed furious
I don't give a damn what anyone else has to say. It's quite OK to go to bed furious. I become weary sometimes and can't stay up until 3 a.m. battling when I know things will look and feel better in the morning. Not all arguments can be settled in an evening or even a single day, and it's pointless to remain sleep-deprived while trying to fix them. Even if it isn't ideal, the odd night of quiet rage will not result in a divorce.
7. Separate sinks
This is something I cannot emphasize enough. Separate bank accounts and having your own stockpile of cash aren't really vital to me, but having a place to wash your teeth is. Separate TVs, so you can watch Orange Is the New Black while he watches True Detective, might also be beneficial.
8. Handle challenges together
You entered this legally recognized partnership for a purpose, and I hope that one of those reasons was to have a companion with whom you could confront life's obstacles. Keep it in mind when things get tough. What's the sense of being married if you can't or won't work together?
In public or in private, don't put each other down. "You want to always have one person on your side no matter what," another buddy said, "and it's great, satisfying, and sexy when that person is the person you married."
9. Wait until you are ready to have kids
It's something I've said before, and it's something I'll say again. Wait to have children if you marry young (or youngish). Before you add children to the mix, give yourselves some time to learn how to be a married couple. My buddy M urges individuals to lay the groundwork for their marriages without distractions so that they are prepared when the distractions arrive.
10. Make the most of your abilities
Do you enjoy cooking and doing laundry? Is it true that he enjoys taking out the garbage and paying bills? Fine. Divide the family in whichever way makes them feel most comfortable, regardless of whether that split is "sexist" or "traditional."
11. Marriage isn't always a match made in heaven
Marriage isn't a flawless symphony of harmony. It's a delicate art of balance. You'll occasionally take on extra domestic responsibilities, work longer hours, or change more diapers. Then everything will be different. Your connection may be split 50/50 at times. It will be 10/90 at other times. Be adaptable.
This is difficult because you will be irritated if you have the illness and still have to send the kid to school and walk the dog since your husband is on a business trip. I can talk from personal experience. It will appear to be unjust. It is, but marriages aren't and can't be fair all of the time. The objective is to build a long-term marriage that is equitable.
12. Teach your spouse how to treat you in a respectful manner
You learn how to treat each other in the first few years of marriage. Before you solve an issue, you figure out who can withstand shouting and who needs distance. It's at this point that you must learn to stand up for yourself in a caring manner and ask for what you want and expect. If you don't, you'll be disappointed that your spouse can't read your thoughts and resentful that he or she doesn't communicate the way you'd like for the rest of your life.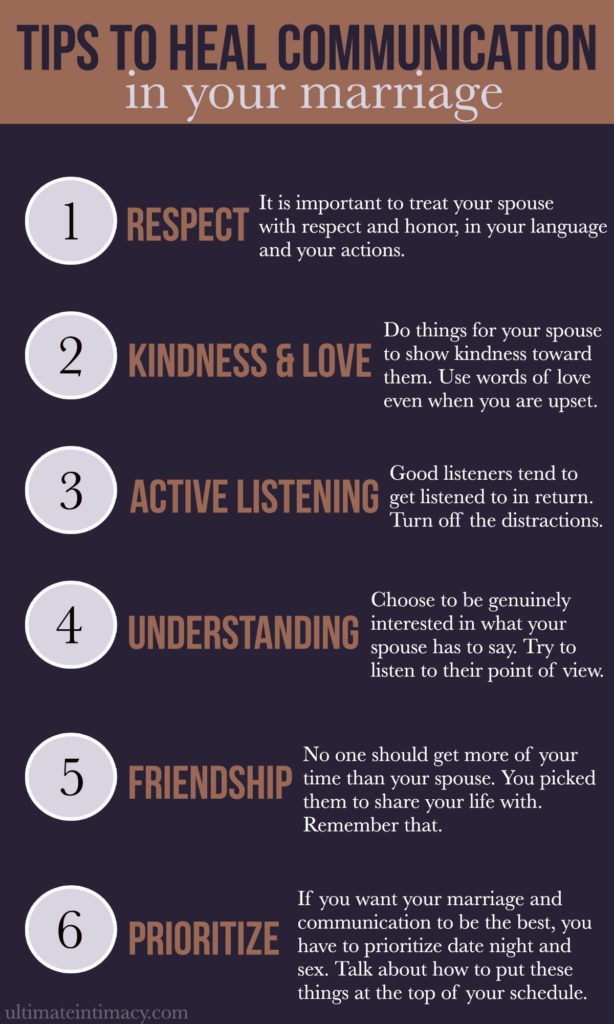 13. Organize your finances
This advice comes from my buddy T, who has dealt with almost every financial situation imaginable. She enjoys the romanticism of early marriage; she simply doesn't want love to get in the way of pragmatism. Getting out of debt, particularly student debts, is a priority.
Rather than buying, you should rent (yet). Create long- and short-term savings accounts that can only be accessed with your spouse's permission. And, of course, budget, budget, budget.
Take away
Recognize when you've made a mistake. When you're correct, don't brag about it. The first is difficult, but it is vital. The second option is appealing, but it is meaningless.
Be a little more daring. Marriage is a leap of faith, a foray into the unknown with someone you'll spend the rest of your life with. Be certain that the person with whom you're jumping from the cliff believes in you, loves you, and wants the best for you.
More Interesting Articles