How to open an online clothing store? This article is intended to provide a general overview of the steps involved in opening an e-commerce apparel store or boutique. Setting up your store is only the first stage in the fast-paced and competitive world of fashion retail, and it has little influence on how successful your business will be. Ths article will share some ideas on how to open an online clothing store. Keep reading.
Bluefly.com, for example, has estimated monthly traffic of 840K users but has never produced a profit since going public in 1998. Bluefly has a $147,468,000 cumulative deficit as of December 31, 2009. Your guess as to how they stay in business is as good as mine but consider the following scenario. Even if your first year of operation brings in only $1.00 in profit, you are still performing better than Bluefly.
Please keep in mind that several of these tasks can be completed at the same time. You can work on your web design while filling out legal documents, for example. This is especially true if you are having your website designed and set up by a third party. They may work for a longer period of time than you imagined. I strongly advise you to concentrate on the business strategy first.
How to open an online clothing store
For example, if you decide to build your website around a certain concept while writing your business plan, you may discover after conducting research that your notion isn't what you want to pursue. You probably spent 40-60 hours on non-productive output in this situation. Let's find below 12 ideas on how to open an online clothing store:
[read more]
1. Come up with a business plan.
To be honest, my girlfriend and I did not have a business strategy when we began our website, but we finally did. Simply said, if you want to be successful, you'll need to prepare a business plan sooner or later. You write it sooner rather than later in business school. The business plan is crucial because it compels you to conduct research about the industry, your rivals, and your available resources.
It also makes you think hard about how you're going to compete in this extremely competitive sector. If you think you can be just like Modcloth, then why would you expect to be successful when they have millions of dollars in venture capitalist cash to spend on a workforce, marketing, inventory, and so on? I don't have an answer for you, but my point is that you need to have a strategy before putting your entire life assets in this new business.
The business plan is also crucial since it pushes you to estimate how much money you'll need and where you'll get it. You won't be able to develop a 5-10 year projected Discounted Cash Flow Model and figure out your WACC unless you have a true experience in finance, but having some type of approximate notion of your cash flow is better than nothing.
You should also give a plan for how you will set up your website initially. Utilizing a subscription-based shopping cart, for example, will alter your budget compared to using an open-source shopping cart. You should also conduct preliminary research on web hosting firms, as prices can range from $10 to over $300 each month. My sole recommendation is that you select the quickest and most dependable option that your budget allows.
Please keep in mind that all I'm saying is that you prepare ahead of time what you'll do in terms of site design and hosting, not that you run out and pay for these services right now. The only expenditure you might want to think about right now is registering a domain name. This is due to the fact that they are quite affordable to register, and you don't want to lose out on registering your desired domain.
For marketing, public relations, and search engine optimization, you need to create a budget and a strategy. These will almost certainly be your biggest cost in the future. Remember that purchasing inventory is an investment, not a cost.
Last but not least, order fulfillment should be considered. This is just a fancy way of describing how you're going to package and ship your goods, as well as your return policy and method. Will you send your package through USPS, UPS, FedEx, or DHL? Will shipping, refunds, and/or exchanges be free? All of these things should be planned for, but they will change throughout time.
2. Submit an application to the IRS for an Employer Identification Number.
Once again, if you want to be successful in the future, you must manage your firm legally. To open a bank account, apply for a company license, or obtain a seller's permit, you'll need an EIN. Simply type "EIN" into the Google search bar, and the IRS website should come up first. You'll need to know your company's legal structure when filing for an EIN.
If your company is going to be a one-man or woman show, for example, you'll apply as a single proprietor. If you and your mother decide to manage the firm together, you have the option of forming a partnership or incorporating.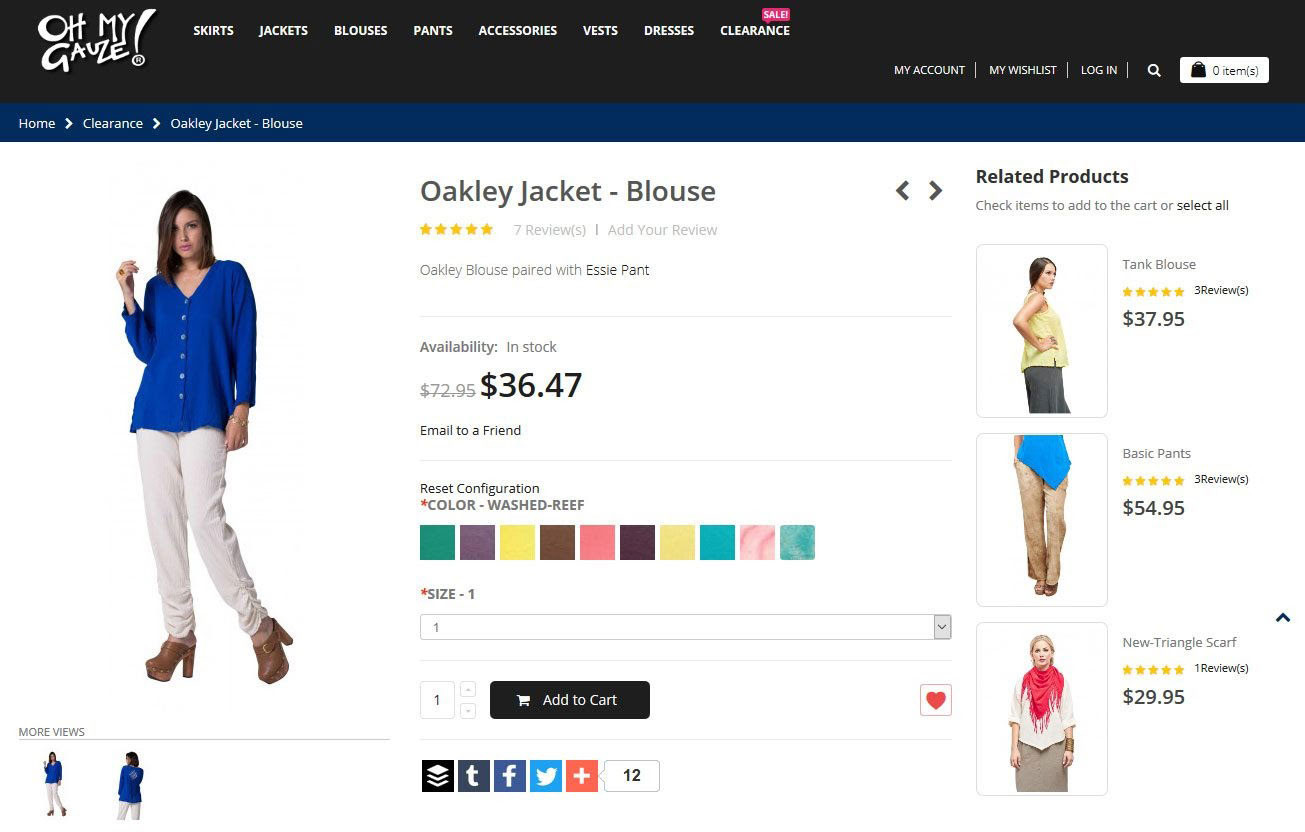 Choose a fictional company name, such as "Doing Business As," then register it with your county registrar.
Choosing a name is typically one of the most exciting aspects of starting a business. My girlfriend and I selected T.I.L. Darling because she told me before we were legally in a relationship that she and I could never go out alone as even friends in Thailand, her native country. "This is London, Darling," I assured her.
To be more grammatically proper, I suppose our company name should be T.I.L., Darling. Once you have your bogus business name, you must make every effort to ensure that no one else has the same name. Otherwise, years from now, when you're generating money, you may expect a letter from a lawyer threatening to sue you for the fancy clothes you're wearing.
If your county registrar/clerk maintains a website with downloadable forms, look for the DBA filing form, complete it, and submit it to the county clerk.
Otherwise, you'll have to handle everything yourself. The filing cost will almost certainly be your first company expense. The second cost will be the necessity that you publish your new business name in an authorized newspaper or public publication so that anyone who has an issue with it may come forward. For this stage, the county clerk will be able to advise you in the correct place.
3. Open a bank account for your business.
Again, if you want to be successful in the future, you need to create a separate bank account for your company. This way, you can keep track of and easily separate business and personal costs, make checks or conduct transactions under your business name, and generally feel like a legitimate company by applying your understanding on how to open an online clothing store.
4. Begin developing and launching your website.
There are several options for moving forward with your website. I'll look at a couple of possibilities, starting with the most expensive and working my way down. Even if I have my doubts about whether or not having an online business is right for you, if you have no expertise with site design or are just not internet knowledgeable, you may need to outsource everything.
If you realize you'll need someone to design your website and set up your domain and site from the beginning, you'll probably need to use a subscription-based shopping cart. If you have money to spend, for example, use the Google search engine to look for "boutiquecommerce." From site design to a domain registration to web hosting to continuous support, this firm can handle it all. There are a plethora of third-party shopping carts available to suit practically any budget. To be honest, I've never used a paid or subscription-based shopping cart, so any opinions I have on them will be limited.
Another option is to purchase a website template built on top of a free open-source shopping cart platform. In the Google search engine, type in "templatemonster." Choose "fashion" as your category and filter your search to include E-Commerce templates, however, you may adopt any design to meet your demands in reality.
On a side note, you should set up your server before purchasing your template. You should have found out what web host is ideal for you during your business plan study, but now is the time to actually invest some money since you won't be able to test your template until you have a server to upload it to.
This also implies that, if you haven't previously done so, you'll need to register your domain name, which you should have already planned for in your business plan. Most web providers will register your domain for free, but if you like, you may use a service like GoDaddy and update the nameservers to link to your web host.
You must upload your template and begin modifying it once you have your template and web host. You may either hire a "template tweaking" business or do it yourself if you have adequate html, php, and photoshop knowledge.
Unfortunately, even for those with a basic understanding of the internet, this stage might be challenging since you will need to learn how to set up a database, create a database user, and upload your site using an FTP tool. That's why some people choose to use a third-party shopping cart, but if you have the time and are ready to learn, this is by far the most versatile and cost-effective solution.
You'll also have to decide how you'll make payments on your website. You'll need a payment gateway if you wish to accept credit cards, which you should. PayPal Pro and Authorize.net are the most popular. You'll need to create an account.
Of course, there's the ultimate do-it-yourself approach, in which you not only design but also code your own shopping cart. If that's the case, you probably don't need to read this part of my guide.
5. Create your own business cards.
Yes, I made this a separate step since you'll need a business card to register for trade events and communicate with vendors. It is more effective to work on a business card design while concurrently working on your website design. You'll also need some lead time because printers will charge you more if you want your printing and shipment done quickly. As a result, if you plan ahead, you may save a significant amount of money.
6. In your city, apply for a business license.
If your city maintains a website dedicated to business, you should be able to obtain a business license application there. You may even apply for a home-based company license in some locations. Fill out a home-based business license only if that is your situation.
Bring your completed application and filing fee to the proper place in person or by mail. Because the business licensing charge is an annual fee, I put this step after building your website because why pay when you aren't even close to opening your website?
7. Submit an application for a Seller's Permit.
You should be able to fill out forms rather well at this stage. The last application you should submit is for a seller's permit, which is also known as a resale license. The seller's permit allows you to buy wholesale without paying sales tax, but it also compels you to pay sales tax on any things sold within your state every quarter. Of course, you are permitted to collect sales tax from your consumers in modern commerce.
8. Make a plan for how you'll exhibit your goods.
Before you go out and source your items, I think it's a good idea to plan out how you'll present them on your website. Will you use a mannequin, a model, or just set it flat? Will you outsource your product photography or do it yourself in your bedroom, as we did in the beginning?
If you're going to do it yourself, be sure it fits into your budget and company strategy when it comes to acquiring equipment. If you're going to require equipment, now is the time to get it online or go out and make a serious investment in your company.
9. Create a product combination and seek out providers.
While you're thinking out how you'll present your items in the end, you should start looking into where you'll get them. If you haven't already done so, you should start thinking about your product mix. Naturally, it must be in perfect alignment with the company strategy, idea, and budget you defined in step 1. Fashion purchasing is an entirely different issue, and I strongly advise you to read up on it if you have the opportunity.
It's time to discover suppliers once you've devised some sort of purchasing strategy. You might be able to attend the MAGIC Marketplace trade event in Las Vegas if you're lucky. They have vintage-influenced apparel, juniors clothing, independent clothing, and so on as merchants. It is the largest fashion trade event in the United States, if not the entire globe. I would be astonished if you were unable to identify providers at MAGIC. If you can't wait till the bi-annual trade fair, you'll almost certainly need to visit the Los Angeles Fashion District.
You'll be spending your time at "The Intersection" if you're seeking the glossy world of designer brands. The California Market Center, Cooper Design Space, Gerry Building, and The New Mart are all located at this crossroads. Brands like A.B.S. By Allen Schwartz, BCBG, and Betsey Johnson may be found here. Bring copies of your company license, business card, and seller's license if you're selling in this market. Also, as an internet business, expect to be turned down by a large number of showrooms. If you're anything like me, though, it should just motivate you to achieve more success so that you can reject them when the time comes.
If your budget is tight, you'll want to spend some time around the San Pedro Mart neighborhood. You'll probably discover that 80-90 percent of these wholesalers aren't ideal for your target market, but that simply means that you'll be able to focus on the remaining 10%-20% and continue to cultivate those partnerships in the future.
Of course, you may always go online and register with sites such as fashiongo and lashowroom. You may also contact specific brand salespeople, who should be able to provide you with line sheets and lookbooks. In fact, most businesses will operate in this manner in the future; attend trade exhibits and marts to get your feet wet.
10. Begin photographing your products and adding material to your website.
This phase should be self-explanatory because product photography should have been prepared previously. You want to get your website ready for a more formal launch by adding the items to it.
11. Begin your marketing effort, SEO campaign, and public relations campaign.
These campaigns, once again, should have been prepared in the initial stage. This phase covers a hundred distinct topics on its own, so I won't go into too much detail here. Submitting your site to search engines like Google and Yahoo!, sign up for Google AdWords, and creating a Facebook and Twitter account are all good places to start. There's a considerable possibility you'll have to rely on paid advertising to acquire substantial traffic at first, but I strongly advise you to plan and budget accordingly.
You'll get your first purchase, whether it takes a day or a month, and at that time, you can finally declare you've set up an online clothes business.
12. Continue to study as much as possible.
As I previously stated, establishing an online apparel business is only the first step. In actuality, you'll need to study all you can about fashion buying, merchandising, marketing, SEO, html, php, ajax, javascript, analytics, and so on. I hope this article on how to open an online clothing store was worthy to you.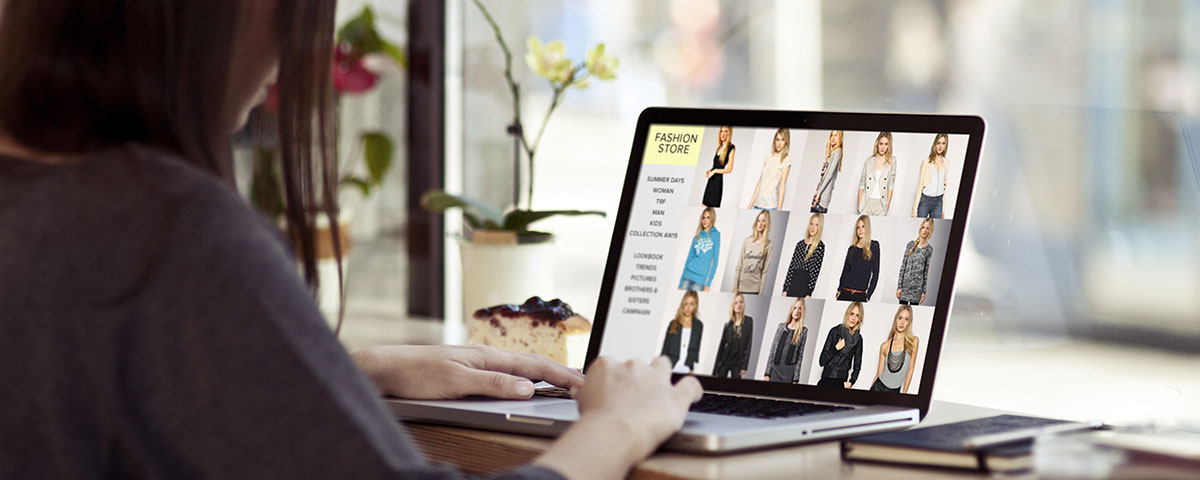 More Interesting Articles
[/read]