How to develop a better work ethic in business or in the workplace? A set of moral principles or values that an employee follows and applies to their job is referred to as work ethics. It encompasses an employee's attitude and behavior toward their job, career, and work environment. This article will discuss how to develop a better work ethic. Keep reading.
We've known since infancy that solid work ethics lead to success. But is this really true? What role does work ethic have in a person's productivity and success?
Thankfully, there are several techniques you can use to drastically enhance your work ethic, and they're not as difficult as you would think.
How to develop a better work ethic
To assist you break out of that rut and back into fighting shape for a productive time at work, we've compiled a list of our top eight work ethic guidelines. Let's find below some ideas on how to develop a better work ethic:
[read more]
1. Don't let errors derail your development
You'll make mistakes — probably every day. We all do. People with the finest work ethics, on the other hand, are capable of quickly picking themselves up after making errors, learning from them, and moving on.
If you let mistakes hamper your work progress by dominating every thought, your motivation to finish the project will swiftly fade.
If you embrace failure, great things will happen. No one has ever reached success without making mistakes at various points along the path, and you are no exception.
We're flawed, but that's what makes us unique.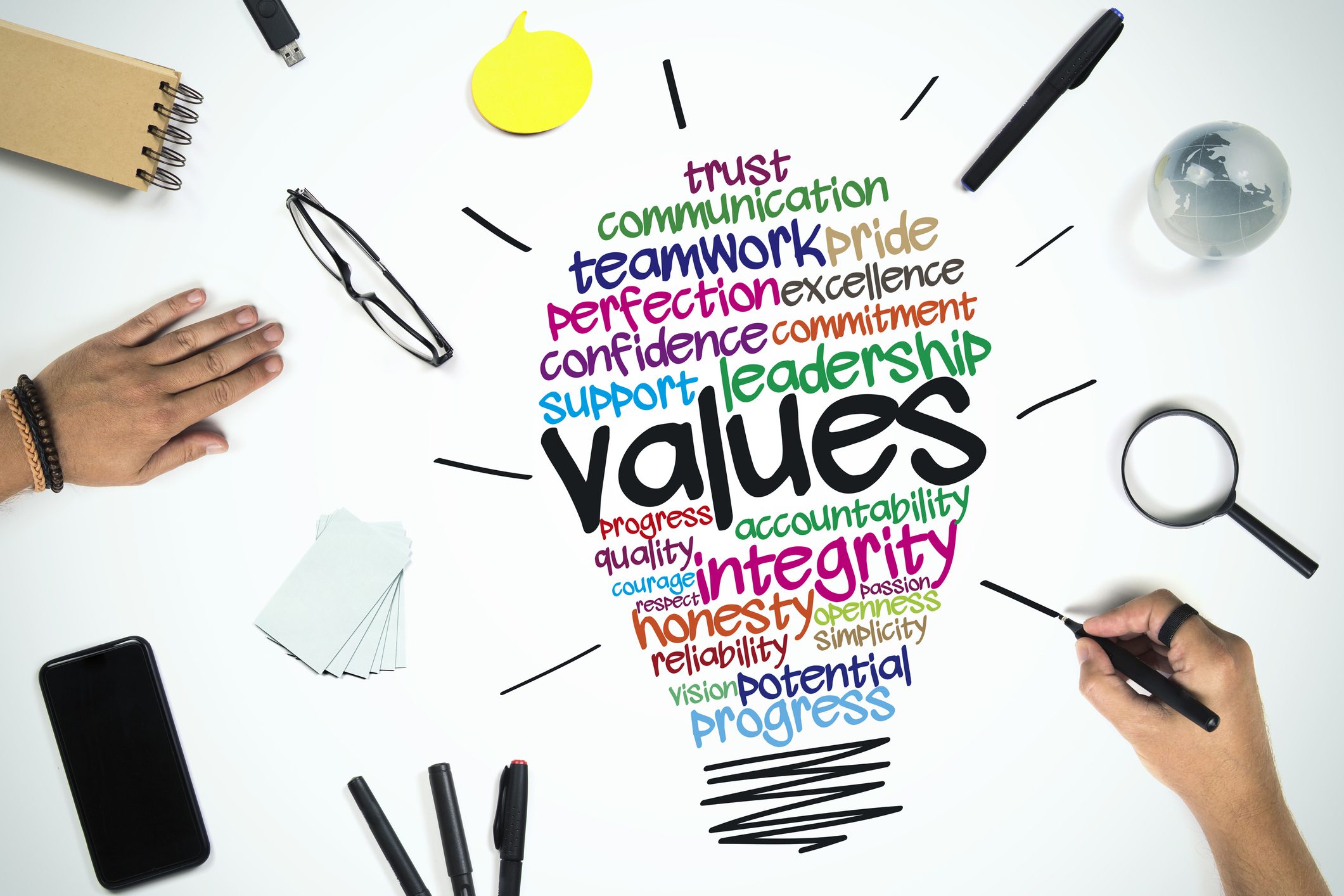 2. Hire for Efficiency
Consider individuals with certain personality attributes, such as conscientiousness, that can foster a stronger work ethic in your organization rather than recruiting just on the basis of abilities or experience.
Employees with these characteristics, which also include self-discipline, reliability, and accountability, are frequently tidy, organized, goal-oriented, and focused on high work standards.
They not only contribute their own great work ethic to your firm, but they may also assist others to enhance theirs.
3. Set clear objectives
Setting clear objectives and milestones for employees is essential for creating a strong work ethic. Employees must understand what they are doing and why, as well as how their performance will be evaluated. They will not be able to satisfy the employer's expectations otherwise. It's also likely that an employee won't feel pushed or engaged if their tasks aren't well-defined.
It is feasible to assist employees in staying on course throughout their careers by defining what success means to them. For instance, an employer may set a target of "completing 60% of projects before the end of the year." This establishes a clear benchmark for the employee to meet.

4. Set a Positive Example
If there is a lack of ethics at the top, it will be replicated throughout the business. You must lead from the front if you want to inculcate strong work ethics in your team. You cannot expect exceptional outcomes until you (or those in positions of authority) set the bar for your team.
It is critical to establish an organizational code of conduct and ethics, but it is much more critical that everyone follows it. Humans experience the world through their senses and act on it. As a result, you must be the torchbearer to spark the flame of dedication and commitment.
To put it another way, you should always "preach what you preach." We are more inclined to follow or do something that is important to us and for which we have a strong reason. When motivating or leading your team, you should always check to determine if you are setting a good example.
5. Professionalism is essential
Professionalism encompasses not just how you work, but also how you dress, speak, and much more. A professional constantly believes in providing high-quality work to their clients. Trust, loyalty, discipline, and a desire for perfection are the foundations of professionalism.
This is the ideal work ethic: it takes work seriously and strives for excellence in whatever position the firm has. Professionals constantly show respect for their work and never have a negative attitude about it.
6. Time management
A successful day at work begins with a good start to the day. You could be the type of person who benefits from a morning of getting the tedious things (email, to-do list management, etc) out of the way with a black coffee, a thirty-minute blast on the exercise bike, and some push-ups.
Stick to whichever approach you pick to set your day off to a good start because late arrivals will quickly become a thing of the past.
7. Employ Employee Resources
To enable individual and corporate well-being, successful leaders make full use of their people's various assets, personalities, and ages. The finest leaders spend effort dispersing work and forming teams that play to each individual's skills. This encourages your team members to perform at their best because they know you see them for who they are.
Taking the effort to match goals with employees' talents will pay dividends in the long term. Allowing a person to concentrate on what they like does wonder for job happiness and work ethic.
8. Continuous Feedback Culture
"I think it's really important to have a feedback loop, where you're continuously thinking about what you've done and how you could be doing it better," Elon Musk correctly stated.
Because feedback is an important aspect of the workplace communication cycle, it is critical to provide consistent feedback in order to foster a positive work environment. Any business that wants to foster a culture of continual growth must provide honest and constructive criticism.
Facilitate open dialogue, a transparent work environment, recommendations, and a thorough interchange of information and ideas. Update the organization's standards with the most recent and greatest trends from around the world.
Take away
You can lay a solid foundation for your company by learning how to motivate your employees and cultivating a culture that values hard effort. Listen to your workers' thoughts and pay attention to their proposals to create an environment of excellence. Allowing your staff to grow and learn will increase their chances of becoming successful with you. I hope this article on how to develop a better work ethic was worth reading. Find investment opportunities.
[/read]